Whether you have a bundle of joy on the way, a house filled with teenagers or simply want to create the perfect haven for relaxation, a home extension is ideal for enhancing living space. Not only are extensions a cost-effective alternative to moving, but they also add property value should you sell up in the future.
If you are considering building an extension yet still not entirely convinced whether it is a better alternative to moving, then we are here to help! We understand that any construction work on your home is a significant investment, and you must be set on your decision before scheduling any work to commence. With this in mind, we have put together a guide answering the question, "is it worth building an extension?"
Is It Worth Building An Extension? The Benefits Of Building An Extension
Any construction work on your home takes careful consideration and extensive planning to ensure that you can enjoy your new living space. Particularly when building a home extension, you must bear in mind factors such as the desired use of the room, along with whether you have enough land to accommodate the build. To help you to determine whether a house extension is the best route for you or whether you should begin planning your move, we have answered the following questions: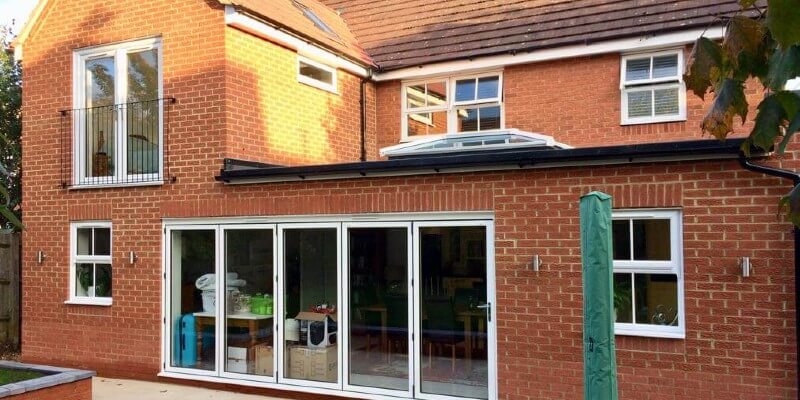 Project: Rear house extension in Tattenhoe, Milton Keynes
Since 2005, the average UK house price has risen to over £290,000, which is £17,000 higher than January 2022, so it's no surprise that more homeowners than ever are now asking themselves, "should I move house or extend?" Unfortunately, there is no set-in-stone answer to this question as the best-suited option will differ based on your circumstances.
For example, if you love your local community and are settled in the area, building an extension would be ideal. It will also be far more cost-effective, and there will be endless customisation options to allow you to make the new space your own. However, if you are restricted in terms of land and extending will mean that you no longer have a garden space, you may put more consideration into upsizing to a larger property. For those who live in a listed property or conservation area, you may find that extending is not an option at all as you will not be able to gain planning permission. These are just some of the many factors that will help you to weigh up your options. Other questions we recommend asking yourself include:
What is your budget? Is the budget strict, or do you have room to add more?
Do you have a strict timeframe? i.e. extra space required for a new baby arriving in a few months.
Could you see yourself living in your home for many more years? If yes, then an extension is a great idea, but if the answer is a no, should you save the money and put it towards moving?
Realistically, how much extra space do you need? This will help you to understand whether an extension is enough to meet your needs.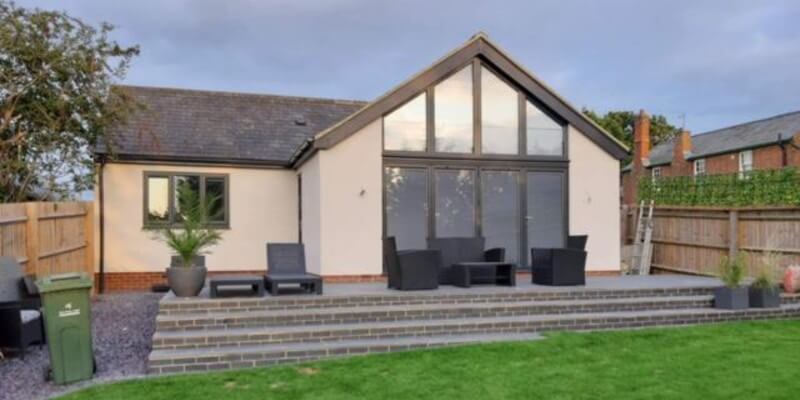 Project: Bungalow extension in Wavendon Lodge
As professional builders in Milton Keynes, not only have we spent many years working with clients to build their dream home from scratch but also others who have unlocked the full potential of their existing property through renovations.
As house prices are continuing to increase, moving to a new property and area has become less of a desirable option for many homeowners. Instead, many have opted to take advantage of their current space and alter their home to make it unique to their family. So if you are asking yourself "are house extensions worth it?", here are just a handful of the excellent benefits: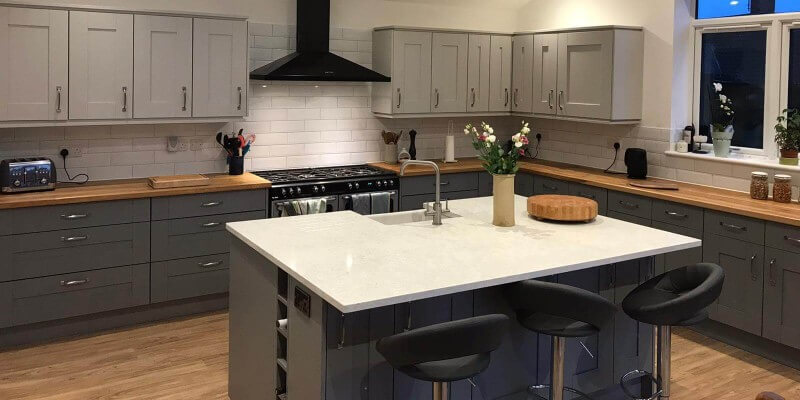 Project: Single storey extension in Milton Keynes
As mentioned above, an extension is one of the best home renovations to consider if you are looking to increase space without moving home. This, inevitably, costs considerably less and removes the hassle of house hunting, packing up your home and moving into the next. Instead, all you will have to put up with is construction work on your home for a few months then you can begin living in your spacious property. You would have saved a considerable amount of money which can be invested in decorating your extension.
Investing in a house extension as opposed to moving is also ideal if you have a growing family who is settled in the area. Moving nurseries, schools, and colleges can be incredibly stressful for the younger members of the family, not to mention daunting. By staying in the same area, children can stay with their friends and continue their studies where they feel comfortable, without the disruption of having to start fresh.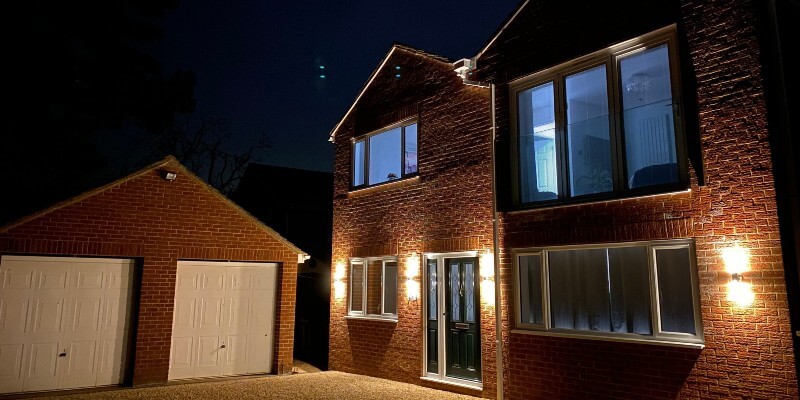 Project: Double-storey front extension in Newport Pagnell
When enlisting a professional construction company to install a home extension, you are free to tailor every component of the design to suit the needs of your family. From windows and doors to the overall architecture, every aspect of your conservatory can be made bespoke to your requirements.
When opting for any of our renovations in Milton Keynes and the surrounding areas, you will be paired with a skilled architect who will work with you to bring your vision to life. Architectural drawings are ideal for giving you an accurate idea of what to expect from your home extension once it is complete, allowing you to make any amendments before the build commences to ensure that you are thrilled with your results.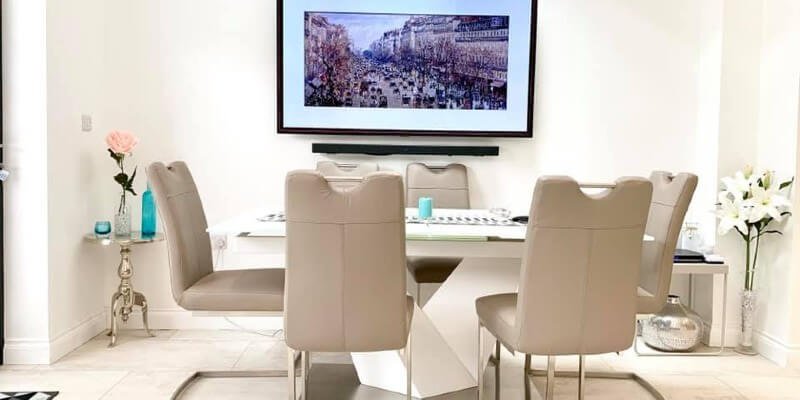 Project: Extension in Walnut Tree, Milton Keynes
By far, one of the most sought-after benefits of constructing a house extension is its ability to instantly provide additional living space. As mentioned previously, a home extension is perfect if you are beginning to outgrow your property yet want to avoid packing up and moving to a new area.
There is an abundance of opportunities when considering the uses of your new space, and your final decision should be based on the needs of your family. Have you recently started to work from home and need an office? Would you like to build a playroom for the younger members of the family? Do you want to create a space where you can entertain guests?
The possibilities really are endless, which means that you can transform your extension in any room that you wish. You could even opt for combining your extension with your existing home to create a large-scale open-plan space. This is fantastic for those who adore the idea of an open-plan kitchen-diner that integrates with the living room. Adopting the open-plan living approach continues to grow in popularity, thanks to its ability to encourage all family members to spend time together as opposed to shut off in separate rooms. If you're stuck for inspiration on how to decorate an open-concept space, we love the 30 stylish ideas featured on Elle Decor.
Although every homeowner is free to transform their extension into any room that they wish, we suggest keeping the basics neutral to future-proof the room. Keeping walls, flooring and ceilings a simple, neutral palette means that should you want to change the use of your extension in the future, there will be no need to redecorate completely. You will, instead, have a blank canvas that can be decorated to incorporate your theme through furniture, accessories and finishing touches. Opting for a neutral colour scheme is also ideal for creating the illusion of a larger space. As opposed to dark colours, which absorb light, paler shades reflect both natural and artificial lighting, allowing it to bounce across the room.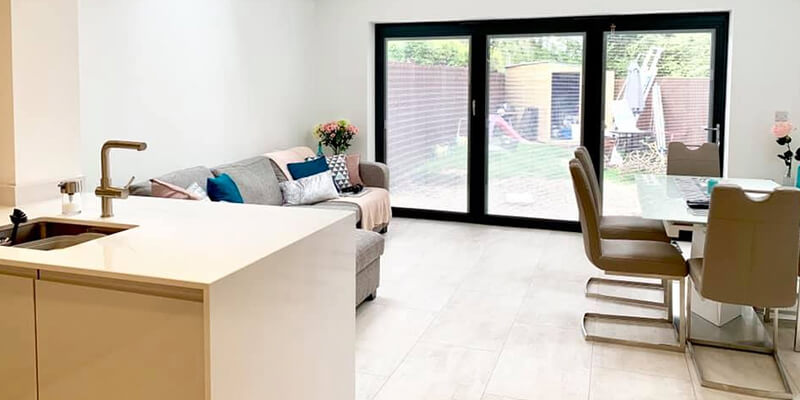 Project: Extension in Walnut Tree, Milton Keynes
The beauty of a house extension is that, in most cases, you do not need to apply for planning permission in order to extend your property. The majority of extensions fall under 'permitted development', which are rights that you are given as a homeowner to make changes to your property without having to contact local authorities for permission.
Most property owners should never have a problem with regards to planning permission, aside from those who live in 'designated areas'. If you live in, for example, a National Park, World Heritage Site or Conservation Areas, then you may have difficulties gaining permission to begin construction work on your property. However, if you do not fall into the above categories, you can schedule a home extension providing that it meets the following criteria:
The extension does not take up more than half of the properties land.
The top of the extension does not exceed the highest part of the current roof.
The eaves of the extension are not higher than the existing properties eaves.
The extension is not built forward of the principal elevation or, if it fronts a road, the side elevation.
The extension does not include a balcony, raised platform or veranda.
No alterations have been made to the existing roof.
There has been no chimney, flue or vent pipe installed in the extension.
The extension does not have a microwave antenna such as a satellite dish.
For more information on everything that you need to know about permitted development, take a look at Homebuilding & Renovating.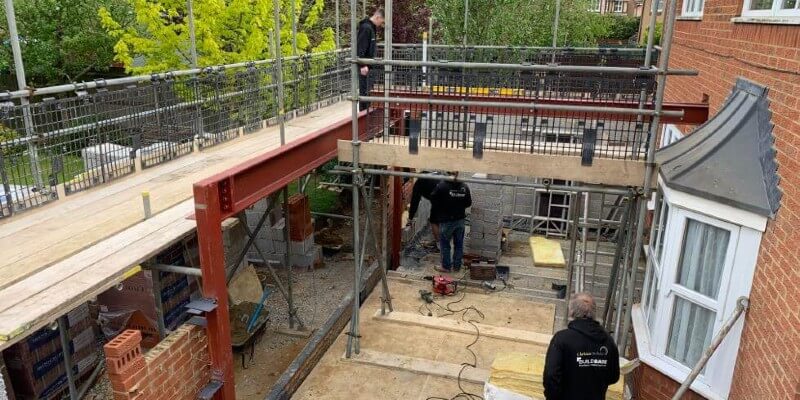 Project: Rear house extension in Tattenhoe, Milton Keynes
Whether you are planning to put your property on the market or simply wish to future-proof your home, building a home extension is a fantastic way to add value. Increasing living space is undoubtedly going to boost your sale price, along with the amount that potential buyers are willing to deposit, which means that a home extension is likely to come alongside a significant return on investment. If you are hoping to calculate how much your chosen extension size will add to the value of your property, then head over to the Office for National Statistics. Here you will find a tool which enables you to submit your postcode and extension size to determine how much the investment could be worth.
When considering building a conservatory to add value, it is vital to keep in mind that whether your property is appealing to potential buyers is hugely dependent on the quality of the build. A poorly designed extension filled with potential problems will most definitely not catch the eye of buyers. Instead of seeing a room filled with potential, they will see a host of repair and renovation fees on top of their house deposit. To ensure that you can reap the monetary benefits of a house extension, it is imperative only to trust qualified, reputable builders. Clarkson Builders has many years of experience designing quality extensions in Milton Keynes and the surrounding areas, so clients can have peace of mind that their property couldn't be in safer hands. Teams will spend time drawing up bespoke architectural drawings before providing a full project managed home extension construction process.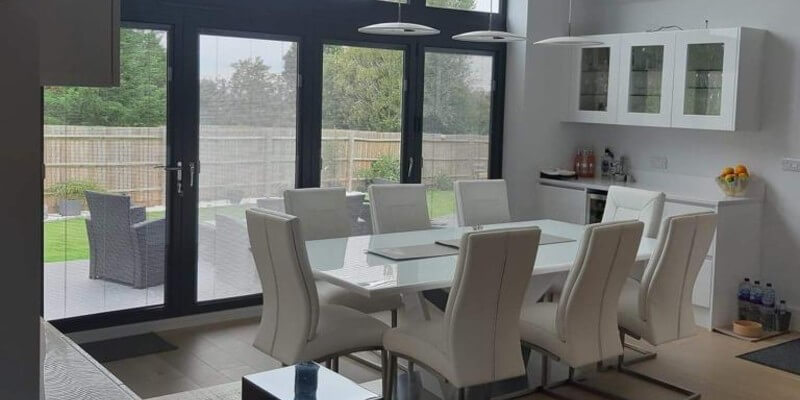 Project: Bungalow extension in Wavendon Lodge
Transform Your Property Into The Home Of Your Dreams!
Enhancing your property with a home extension comes alongside a wealth of benefits, helping you to save both time and money while enjoying a spacious home filled with possibilities. If you are beginning to outgrow your current property, building an extension is a fantastic alternative to moving home. It couldn't be easier to tailor every component of your conversation to fit with the needs of your family, meaning that you can enjoy your dream home without having the hassle of selling up.
If you are interested in a home extension and in need of expert guidance, then please feel free to contact Clarkson Builders. Our team are always more than happy to answer any questions that you may have, helping you to design a space that every member of the family will love. For project inspiration, we also recommend taking a look at our case studies page for just some wonderful examples of how we have helped clients to transform their property.