Selling a property is an enormous task to tackle. Particularly if you have little experience handling estate agents and potential buyers, the project on hand can feel somewhat daunting. Many determine a deadline that they hope to sell their home by, which may not always be entirely realistic meaning they are likely to feel a little disappointed when the process doesn't go totally to plan. According to research by The Advisory, the average home in the UK takes approximately 18 weeks to sell – a figure that may come as a surprise.
However, in many cases, the reason behind the lack of interest in a property is down to poor advertising and an estate agent that may not be working in your best interests. With this in mind, we have devised ten possible answers to the all-important question of "why isn't my house selling?"
Why Isn't My House Selling?
It is understandable that, particularly when you are eager to move into your new home, a lack of interest in your current property can become rather stressful. However, before switching on 'panic mode' and putting yourself under immense pressure, take time to meticulously pull apart each component of your home, along with your property advertising. Put yourself in the shoes of potential buyers and envision factors that, if it were you viewing your home, what may make you think twice about putting an offer in. Begin by considering the following ten elements:
Lack of kerb appeal
Low-quality photos
Poorly presented home
Unrealistic asking price
Ineffective advertising
Time of year
Wrong estate agent
Property needs updating
Failing to get feedback
Not including the property's potential
To help form a better understanding of the main contributing factors towards the above and whether these are the reasons as to why your property is failing to attract potential buyers, below we have delved a little deeper into each.
1. Lack of Kerb Appeal
First impressions are imperative. Regardless of whether potential buyers spot your home through an advertisement or notice a 'for sale' sign when passing by, it will be the exterior that will grab their interest. If the outside of your home isn't up to scratch and positively reflecting its capabilities, potential buyers will not even take time to investigate further. The inside of your home may be a luxurious space interior designers would be proud of; however, if the outside is looking dull and unattractive, unfortunately, the interior becomes futile.
Spend time ensuring that the exterior of your home creates a positive first impression that excites potential buyers into feeling eager to learn more. This includes anything from tidying your garden and planting new, vibrant flowers to making sure that you do not have an unsightly wheelie bin outside of your door. For more inspiration on how you can improve your home's overall kerb appeal, take a look at Real Homes.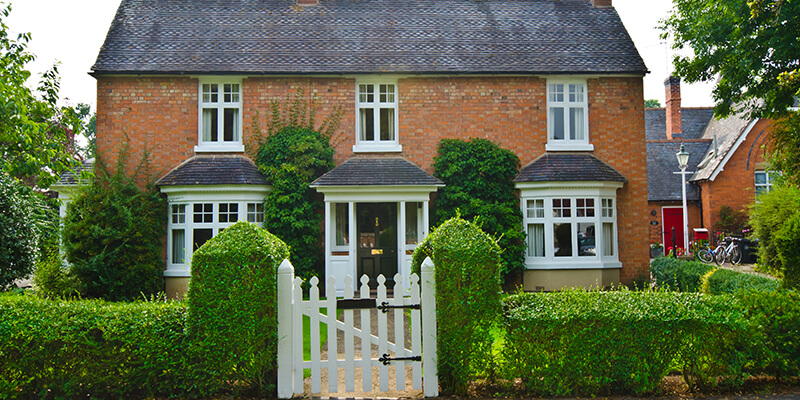 2. Low-Quality Photos
The world now operates via the internet, which means that the likelihood that potential buyers will come across your property through the web is incredibly high. When advertising online, photos are the only representation of your home meaning it is vitally important for them to be of the highest quality achievable. Photos that do not have the 'wow' factor and do not do your property justice are a sure way to put off prospective buyers.
Based on a helpful article by Your Move, there are a number of ways that you can enhance the appearance of both the interior and exterior of your home before taking photographs. Whether you are taking photos independently, through an estate agent or hiring a professional photographer, schedule a time of the day where you have the most natural lighting. In doing this, your photos will be brighter, clearer and will not create a dull atmosphere. Arrange your home in a way that will enable potential buyers to envision themselves living in the property. Clear all surfaces, tidy the house and for an extra touch, consider adding a splash of colour through fresh flowers.
3. Poorly Presented Home
Not only is it vital to ensure that your home is visually appealing when taking photographs, but also when there are scheduled viewings. A property is a tremendous investment meaning that prospective buyers are going to be somewhat picky, even the smallest of factors run the risk of putting them off. The simple reason as to why your home isn't selling may be down to the fact that your property is too busy, therefore making it poorly presented in the eyes of visitors.
Taking this into account, we strongly recommend carrying out a thorough declutter before considering booking any viewings. By decluttering, it doesn't just include clearing surfaces and hiding belongings away; it also means clearing out items such as toys, clothing and bookshelves.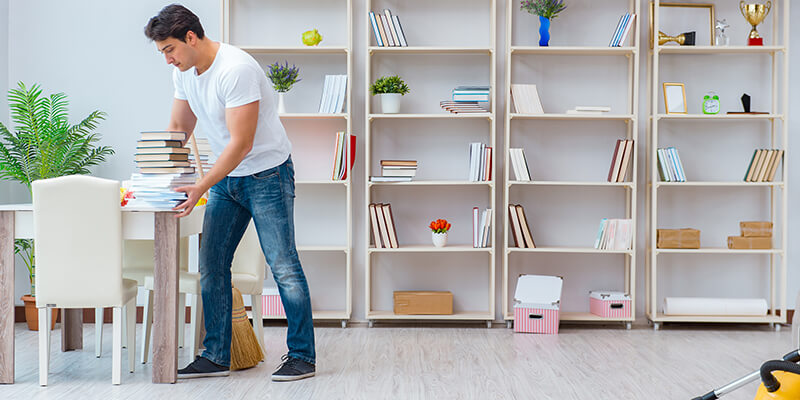 4. Unrealistic Asking Price
Arguably the most significant factor that contributes towards whether buyers show interest in your property or not is the price. If the price is even a small percentage over their budget, they will not continue to book a viewing. If your home is struggling to attract interest, it may be time to re-evaluate your asking price.
Begin by spending time to research similar properties on portals such as Rightmove, Zoopla and On The Market. In doing this, you can begin to build a realistic price of your home and adjust to suit. It is crucial to keep in mind that, on average, the final sale price tends to be around 5% less than the asking price. Ideally, you want to set an accurate asking price from the get-go, as if prospective buyers have been keeping an eye out on your property for a few weeks then suddenly notice a drop in the price; they may assume that there is something wrong and will no longer be interested.
5. Ineffective Advertising
Imagine your property as it is a business, without successful advertising, no customer will be aware that your company even exists. Due to this, when selling a home, the more advertising, the better – if your home isn't selling, advertise more!
Although your property will be listed on your chosen estate agent's website, there is no reason as to why you cannot continue to set up your own marketing methods. Always ensure that your home is also advertised on the most popular property portals including the three mentioned in point four – Rightmove, Zoopla and On The Market. Rightmove, in particular, is thought to have around 127.5 million visits per month, based on an article by HomeOwners Alliance, which means you most definitely need to be listed on their site. When setting up an advertisement online, you will be asked to submit your photos, an accurate description of the property and your asking price.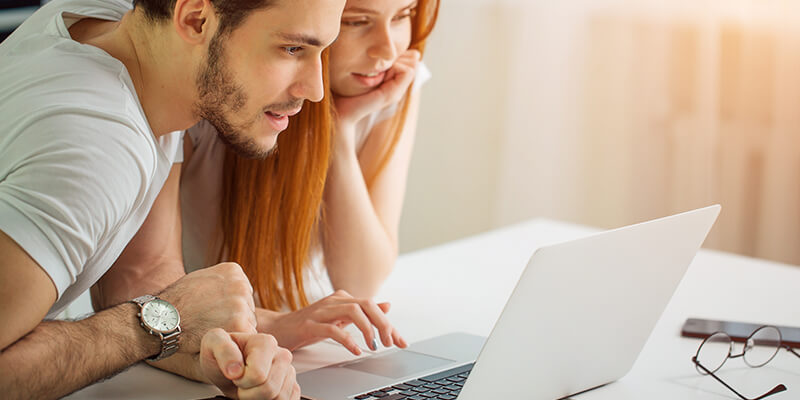 6. Time of Year
The sole reason as to why it is proving difficult to sell your property may be as simple as it is the wrong time of year. Surprisingly, there are actually 'good' and 'bad' months in the year to put your home on the market. For example, you want to steer clear from the festive period and New Year, as most homeowners want to enjoy their Christmas in peace without the stress of moving home. Early March to late June, on the other hand, is the perfect period to begin launching your sale. With this in mind, if you are not in a rush to sell your home and can afford to wait an extra few months, it may be beneficial to take your property off the market for a while and then try again.
7. Wrong Estate Agent
Every estate agent is different which means that, although no one wants to brand someone as a 'bad' estate agent, they may not be the right professional for you. The responsibility of the estate agent is to give you the highest possible chance of selling your property for a great price, to worthy new owners. If you feel as if, unfortunately, your current estate agent is not fulfiling your requirements it may be time to look elsewhere.
It is imperative to carry out extensive research when searching for the right estate agent for you. Remember, the best agent in your area is likely to come with a higher price tag, but it will be worth the additional investment. Take a look at the number of properties they have sold in your area as this is a good indication as to whether they are able to not only successfully market a property but also finish the job with a successful sale. Money To The Masses has put together an incredibly helpful article which includes tips on how to find the best local estate agent, along with a search tool to find the highest performing professionals in your area.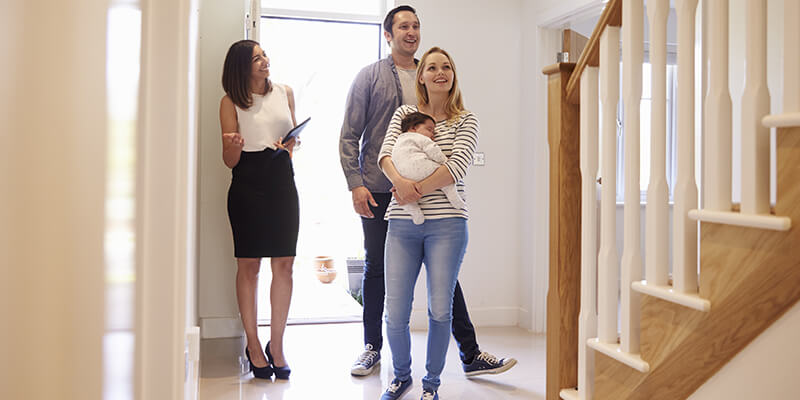 8. Property Needs Updating
You would be surprised how much even the smallest of renovations can make a difference to the overall aesthetics of your property. An outdated, tired appearance may be the reason as to why you are not gaining the interest you had hoped.
Having worked as local builders in Milton Keynes for many years, we have several clients who contact us hoping to update their home to attract prospective buyers and increase their property value. Whether you opt for larger projects such as an extension and modern conversion or simply DIY tasks such as a fresh lick of paint, you can dramatically improve the attractiveness of your home. New owners want their 'moving in' process to be as straightforward as possible, so the fewer tasks they have to carry out to update the home, the more they will be drawn towards making an offer.
9. Failing To Get Feedback
Communication is vital when selling a property, particularly with your chosen estate agent. When selling your home through an estate agent, it is more than likely that they will be carrying out all viewings on your behalf. Always ensure that you continuously obtain feedback from potential buyers after each viewing. Ask your estate agent what visitors thought of your property and whether they mentioned any improvement that could contribute towards making a sale.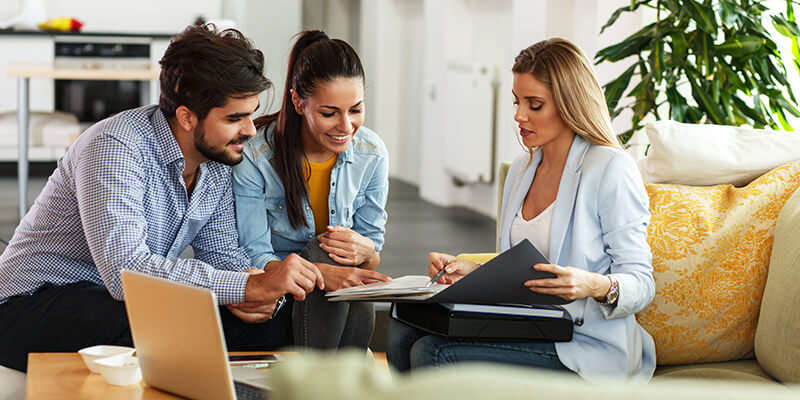 10. Not Including The Property's Potential
A property is a long-term investment, which means that you need to show prospective buyers that your home has the potential to be upgraded, grow and improve in the future. Allow buyers to visualise what their potential new home could look like in the future. Research as to whether your home has planning permission for an extension or loft conversion; include this in your advertising and ensure that the estate agent mentions this during viewings. You could even put together a number of different renovation ideas such as knocking down a wall to create an open plan kitchen-diner and also include this in viewings.
Showcase Your Property & Receive Sale Success
While selling a property is going to be somewhat tedious and time-consuming, through using the techniques mentioned above, you can guarantee sale success. Do not let a lack of interest put you off and dampen your enthusiasm to sell your property. Instead, spend time re-evaluating your advertising methods and view your home from a prospective buyers point of view. Although it may take time, you will be able to find the perfect new owners for your property!