A tidy home is a happy home; it can be difficult to feel comfortable and happy in your home if it is messy and unorganised.
Why Have A Tidy Home?
A tidy home is a nicer place to live. It can be challenging to come home from a long day at work and unwind and relax in a messy, unorganised home. If you are thinking about selling your property, it's important you ensure your property is tidy and well looked after to attract potential buyers. If you are thinking about selling your home, making it visually appealing should be one of the top things on your list in order to make it sell quicker.
If you have a messy home, you may be embarrassed to have guests round – even if it's just slight complacency. But we understand that you most likely live a busy life, and it can be difficult to find a balance of having a social life, working and keeping your home neat and tidy. Which is why we have devised a list of simple things you can do to keep your property tidy and looking happy once again. So keep reading!
Bring Order To Your Bathroom
Your bathroom is likely one of the most used rooms in your property. Although unfortunately, it's probably also one of the messiest rooms in your property after extensive use for daily beauty regimes and personal grooming such as showering. It becomes easy for your bathroom to become clogged up with beauty products and become worn or slightly damaged.
In order to make your entire home tidy, you need to address your messy bathroom. The key to a pristine, neat bathroom is bathroom storage. Perfect for storing makeup, hair products, fragrances and even items such as dressing gowns and towels. There is bathroom storage for almost anything you can imagine. If you do your makeup in the bathroom, purchase some makeup organisers to make everything neater and to reduce the amount of makeup brushes or products left on the side of your sink. Remember the little things to, ensure that you have a toothbrush holder and a place to store your toothbrush rather than just leaving it on the edge of the sink – these small things make a huge difference.
Or if you want a new look entirely, why not just renovate your entire bathroom, or extend your home by building a new one? Our builders Newport Pagnell can help you plan and build the bathroom of your dreams.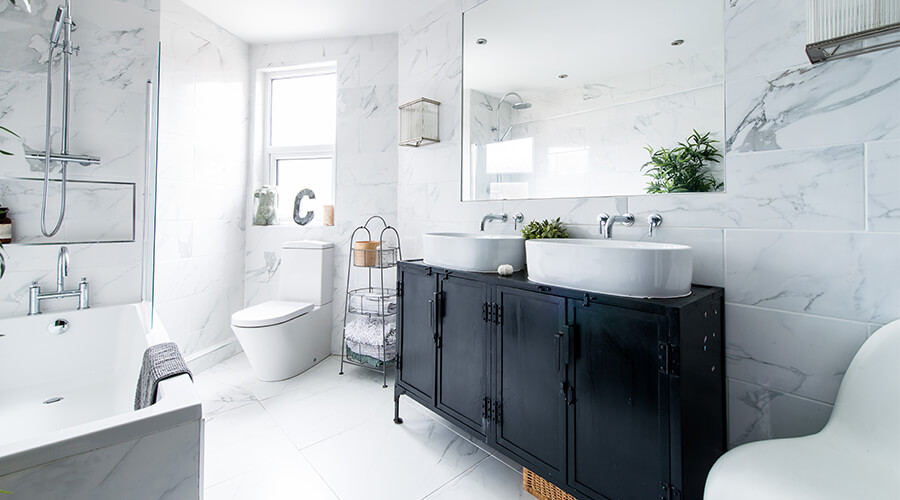 Always Make Your Bed
Even the simplest of tasks can improve the overall cleanliness of a room in your home. By making the bed, you are getting rid of the look of an unclean bedroom with used crumpled up sheets. Would you really want to present your room to your friends, family or guests if the sheets were dirty or crumpled up at the foot of your bed?
Be sure to change your sheets regularly, unclean sheets have been scientifically proven to worsen problems like acne, and can even make your hair greasy quicker, and cause bedbugs. Read more about the issues of not changing your sheets frequently enough here. A clean freshly made bed not only improves the overall appearance of your room, but without the duvet screwed up on the floor and neatly tucked up and made – it can even make your room appear bigger!
Clear Out Your Wardrobe
One of the hardest tasks for us all, we all have a slight bit of hoarder in us, and it can really be hard to let go of your favourite teenage outfit that you loved so much, even if it is 4 sizes too small. Nonetheless, it can be satisfying and replenishing letting go of old unused items to give your property a sense of remodelling and design.
We recommend always starting in the deepest darkest part of your wardrobe, you might even find clothes with the tags still on that have somehow got lost on their way into your wardrobe. It's likely however that these clothes will be old, potentially damaged and no longer worn. If this is the case, then get rid of them! And by get rid of them we don't mean to throw them away, there are plenty of charity shops and organisations who would be more than happy to take any old clothes that no longer fit, or you just simply don't like anymore. But ensure that you don't donate damaged clothes as these will not be of any help.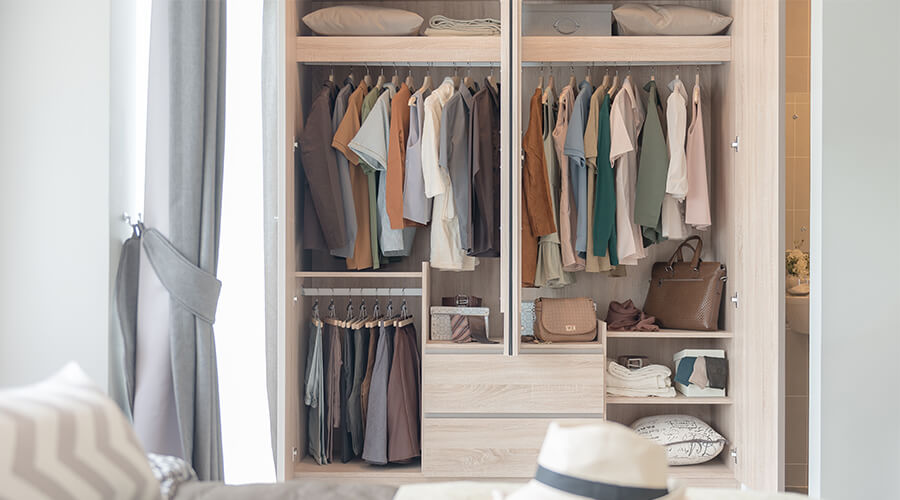 Clear Out Your Loft And Garage
And don't stop at your wardrobe, while you're in the zone it's the perfect timing to clear out your loft and garage to have a complete home de-gut. Your loft and garage will most likely be full of many nostalgic items that will take you back to some of the best days of your life – keep these items! But try and be brutal, if you don't need it or no longer use it, throw it away or donate it!
You've gone this long without it, what good is it to you sat in your garage? It could be really useful to somebody else in need! Most homeowners use their garage of loft as a storage solution, but they can be used for so much more! Loft space is the perfect place to add an extra bedroom, even with an en-suite! You wouldn't realise the capacity of un-utilised space your loft has until your converted it, not to mention the resale profit it would add onto your home. And garage conversions require no external building and are often used for games rooms or dens or rooms for personal use. If you're looking for a place to retreat in the evening, check out the cost and process of a garage conversion.
Keep Your Home Tidy!
By following these tips, you will find keeping your home tidy with minimal effort simple. Although some of these tips are slightly more time consuming they can be greatly beneficial to your property and make the world of a difference.
If you need man and digger hire Towcester, feel free to contact a member of our team today! We hope that this article was helpful, if it was then why not share on social media?