With property prices continuing to skyrocket year on year, more homeowners are now opting for upgrading their existing home as opposed to moving. Choosing the renovation route will not only save time and money, but also allow you to maximise living space. With this in mind, we have put together a guide to ten of the best upgrades to make to your home.
10 Of The Best Upgrades To Make To Your Home
From giving your garden a new lease of life to embarking on large-scale renovation projects, there are a plethora of ways in which you can transform your property. Having specialised in home extensions in Milton Keynes for many years, we have been lucky enough to pick up a whole host of fantastic ideas on how to upgrade your home. Our ten suggestions below range from both ends of the price scale – we promise that there will be something for everyone!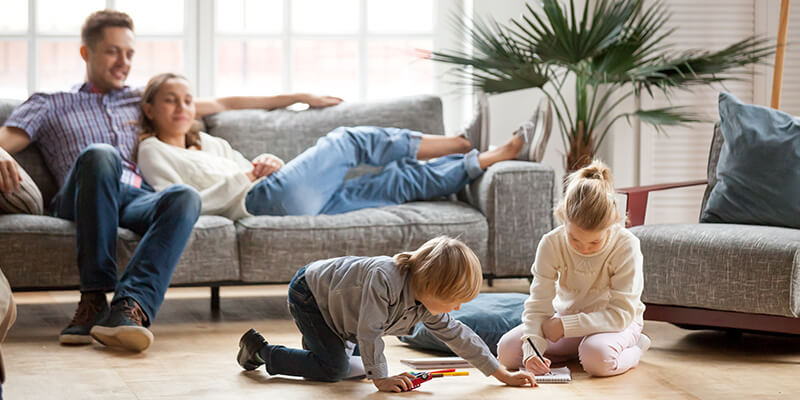 1. Add A Spare Bedroom
Not only can a spare bedroom make your home more appealing for future homeowners, but additional living space will also prove a super convenient addition to your property, particularly if you regularly host guests. Converting any unused space into a spare bedroom is thought to add anything from 5 to 10% to the value of your property. Luxurious additions such as en-suite, dressing room or walk-in wardrobes, of course, will allow you to reach the higher percentage.
The beauty of a spare bedroom is that it creates a blank canvas, where you can afford to be a little more creative. As it will not be a space where you will be sleeping each night, you will have free reign to incorporate a more decorative interior design. You can steer clear from a neutral palette and opt for bold patterning and quirky finishing touches. Ideal Home has put together a great article on the cosiest guest bedroom design ideas!
If you're keen on the concept of adding a spare bedroom, but not too sure where to begin the renovation process, then why not contact our builders in Milton Keynes? With extensive experience planning redesigns and transforming spaces, our team will strive to bring your vision to life.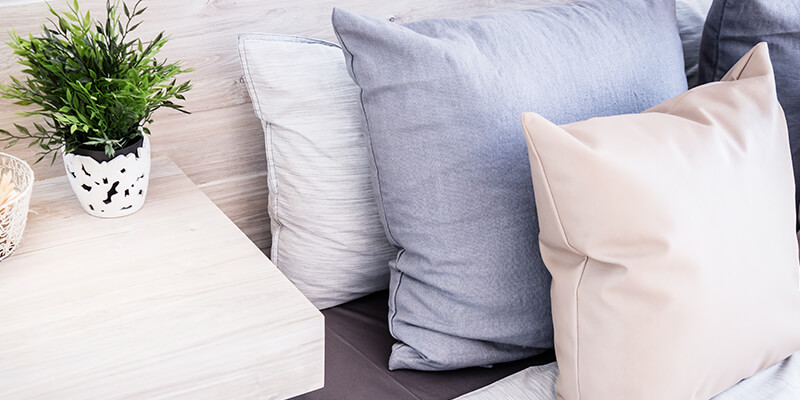 2. Revitalise Your Garden
In the Summer, there is nothing better than a BBQ or garden party to soak up the rare British sunshine. However, if your outdoor space is looking a little worse for wear, then you would most definitely benefit from giving the area some extra TLC.
In opting for replacing your patio alone, you can add an extra 3% to the value of your home – this can increase based on the size of your garden. If you're hoping for a smaller-scale upgrade, then there are a whole host of super easy DIY tasks you can schedule to give your garden a new lease of life. Some of the most popular include:
Plant fresh flowers
Paint the fence
Install a bird feeder
Invest in comfortable garden furniture
Add a BBQ cooking corner
Jet wash the patio
3. Paint The Main Rooms
As the most affordable suggestion in our guide to home upgrades, it couldn't be easier to transform your space with a fresh layer of paint. It means that there will be no need to schedule significant construction work, and the task can be completed in as little as a day.
If you're unsure on the best colour scheme to opt for, we suggest sticking to a neutral palette. Neutral colours are extremely popular as it helps to create a blank canvas in which you can decorate to suit your style. It is also ideal for future-proofing your home as instead of having to completely redecorate when you want to update the interior design of rooms, all you'll need to do is replace finishing touches. Take a look at House Beautiful for some inspiration on the best neutral paint colours.
When repainting any room in your home, it is essential to clear the space of all furniture and belongings to avoid damage. If any furniture, such as bed frames and wardrobes are a little too tedious to move, then you'll need to protect all items with a dust cloth or old sheet.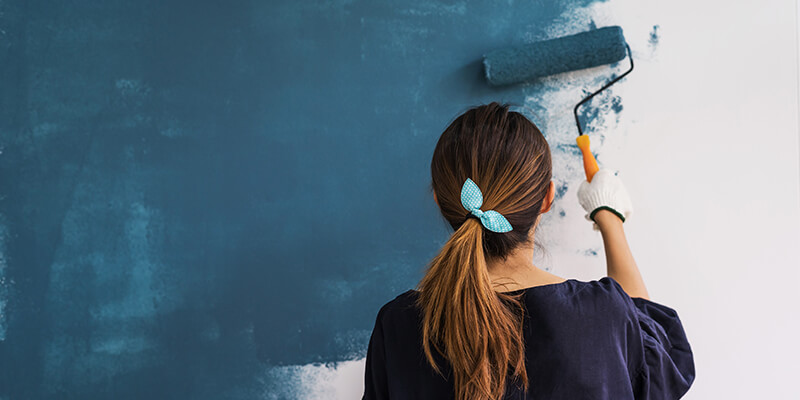 4. Build A Conservatory
If you're looking for a tranquil hotspot to relax undisturbed in the evenings, surrounded by a gorgeous view of the garden, then a conservatory would be the perfect addition to your home. Conservatories come alongside a variety of different designs, sizes and shapes to coincide with the appearance and scale of your property.
Most homeowners convert their conservatory into a recreational room, filled with comfy sofas and cosy finishing touches to create the ultimate 'chill zone'. However, if you are hoping for a more functional addition to your property, then a home office, playroom or dining room are all sought-after options. The possibilities of your new living space truly are endless, making a conservatory a worthwhile investment.
5. Add Water Features
While it may not seem the most conventional home upgrade, if you are a gardening enthusiast and adore spending time in the outdoors, then adding a water feature will add a touch of luxury to your property. Water features can spruce up your garden during the summer months; they also look amazing as centrepieces at garden parties and family events.
Water features can be expensive in some cases, but if it's simplicity you're after, then it's super easy to find a cost-effective and straightforward water feature. UK Water Features has a generous selection of options, including those operated by solar panels, along with an array of quirky designs.
If you're worried about excess water usage, then you can choose between features that connect to your home's water supply and smaller alternatives that are filled with a hose. Those connected to your water supply will continuously run as long as your water is turned on. Features filled with a hose, on the other hand, remove the need for a permanent connection but may not be as long-lasting.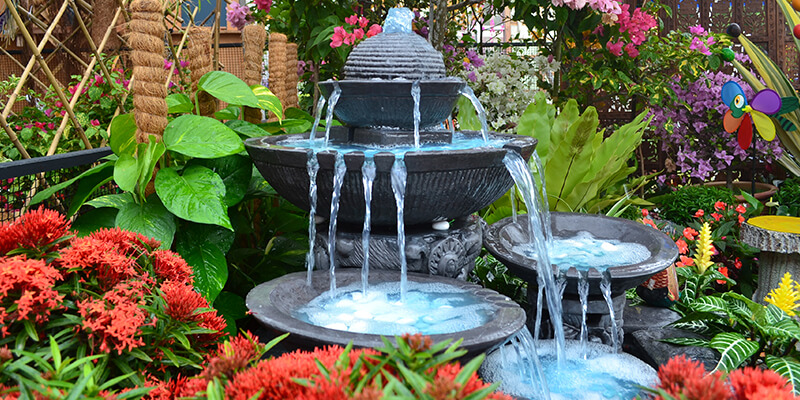 6. Create A Dressing Room
Get ready each morning in peace and more importantly, in style, through designing your own dressing room. It can be a pain having to get ready in a shared space, causing mess and confusion, so why not convert unused space into your dream dressing room?
If you have a flair for fashion, it is more than likely that you will already have a dressing table, wardrobes and storage which can simply be moved to your new space. We suggest incorporating stylish finishing touches such as LED light strips to line, for example, the inside of your wardrobe, along with statement wall art. Especially if you opt for a neutral, modern interior design, wall art is ideal for maintaining the clean appearance, while injecting personality. We love the gorgeous range of wall art featured on Wall-Art.com.
7. Install Underfloor Heating
Underfloor heating has continued to rise in popularity in recent years, making getting out of bed on those cold, Wintery mornings just that little more manageable.
Heated flooring is most commonly installed in either the bathroom or kitchen – ultimately, any rooms that feature flooring with poor heat retention, such as tiling, vinyl, stone or wood. When opting for heated flooring, electric or water-heated tubing is installed under the layer of flooring. As soon as you switch the flooring on, the tubes will quickly begin to distribute heat across the surface, helping to boost the temperature of the entire room.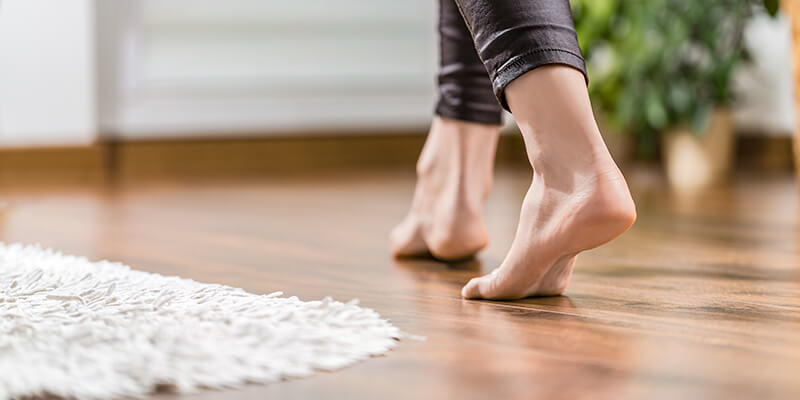 8. Convert Your Loft
Converting your loft is ideal for utilising unused space that would otherwise be used to store clutter, old furniture and belongings that you're not quite ready to through away just yet. A loft conversion remains a popular choice for homeowners who want to avoid moving, but are beginning to outgrow their property. They allow you to maximise living space without compromising any of your properties floor plan.
Loft conversions differ from any other home extension as instead of extending out, they extend up. They can be designed to either only utilise your existing loft space, or slightly extend to incorporate, for example, an en-suite or walk-in wardrobe. Depending on the desired size of your loft conversion, you may not have to apply for planning permission. Any roof renovations that fill a space meeting or less than 50m3 fall under the permitted development category, meaning that you can go ahead with constructions work without applying for planning permission.
9. Invest In A Wet Room
Another great way to add a new lease of life to your property is through installing a wet room. A wet room remains a popular investment for those who strive to improve the accessibility of their bathroom, creating a fully functional space which is easy to manoeuvre. It means that you can swap a shower and bath for a seamless, all-in-one solution.
When shortlisting wet room designs, you most definitely will not be short for inspiration. With an ultra-modern aesthetic, most wet rooms are designed with a neutral colour scheme in shades of white, black and grey. They can feature either a transparent or slightly frosted shower screen, depending on the level of privacy you require. The shower tray is installed flush to the existing bathroom flooring for an infinity threshold, equipped with water drains to prevent flooding. For more ideas on how to add a modern touch to your wet room, take a look at Victoria Plumbing.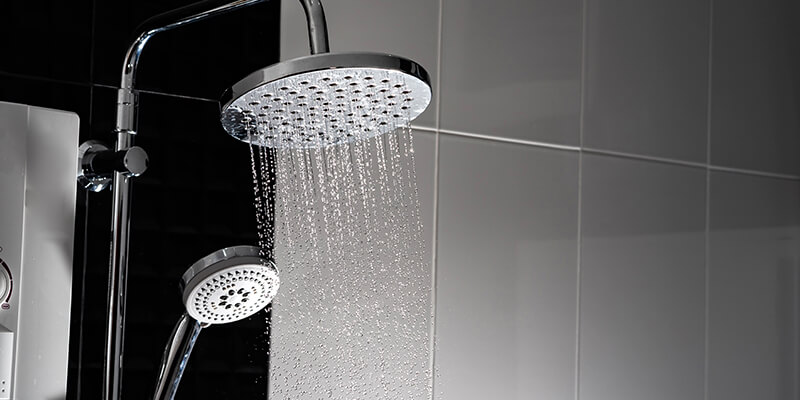 10. Replace Windows A Doors
Windows and doors go through their fair share of wear and tear, although are often disregarded when considering essential home upgrades. Through daily use and constant exposure to adverse weather conditions, not only can the appearance of windows and doors begin to deteriorate, but also their safety. With this in mind, if you notice any signs of damage windows or doors, then replacement should take priority on your list of renovations.
When replacing windows, double glazing and doors, we strongly recommend choosing those with double or triple glazing. While almost all new properties are now designed with double glazing, an older home may still feature single-glazed alternatives. Double glazing comes alongside a plethora of benefits and remains one of the most effective methods to boost the efficiency of your home. Due to the multiple panes of toughened glass used to manufacture double or triple glazing, the percentage of heat loss in your property is dramatically reduced. Both heat and noise insulation is enhanced, making your home a more comfortable environment to relax in.
Transforming A Property Into Your Dream Home!
There are hundreds of different ways that you can enhance your home, adding a touch of luxury and creating a space that you are eager to showcase. By upgrading your home with our ten suggestions, you can enjoy not only a modernised property but also a significant increase in property value. This means that should you choose to sell up in the future; you can increase your asking price and upscale to a larger home!