What makes a home luxury? There are plenty of luxury home upgrades that can make your home feel more up to date and sophisticated.
Why Have Luxury Home Upgrades?
It's always a good idea to make your home feel luxury so that you feel comfortable there and want to spend the time there. As well as this, some luxury upgrades although they're not large-scale projects can significantly increase the resale value of your property.
So the better and more luxury your property is the more sought after it is and the quicker it will sell. Luxury upgrades in your property can make it an easier and more enjoyable place to live, so it's worth saving up some money to either extend your home or upgrade something within your property.
Want to know how you can make your home more luxury? We've devised a list of the best and most effective home upgrades to help you when deciding on what you should do with your property, so keep reading!
Have A Spare Bedroom
Not only can having a spare bedroom make your home more appealing but it also adds convenience for not just you but also future homeowners.
It can add anywhere between 5-10% on top of your homes original value; it can differ dependant on whether your spare bedroom has something like an en-suite. A lot of homeowners love the though f having a spare bedroom as it gives them a room that allows them free reign on decoration with no holding back as it's not going to be theirs to stay in.
If the property you're currently in does not currently have a spare bedroom but you want to add one then not to worry. Our builders Newport Pagnell can assist you in planning an adding a home extension onto your existing property in order to make room for another bedroom.
Scrub Up And Replace Your Patio
In the summer, a nice patio can be a fantastic location for a garden party. With a barbecue, tables and chairs as well as picnic tables and ice boxes you can host the perfect summer party.
A patio can add up to 3% onto your homes value; it can be more dependant on the size of your patio. It becomes the perfect platform for garden parties, family got together, barbecues and gives you the perfect excuse to splash out and add new garden furniture. Need some inspiration? Check out this article with the best garden furniture of 2018.
As well as this, adding a patio or replacing your old one is one of the most inexpensive forms of upgrading your home, costing around £2000 on average. If this is out of your budget then not to worry, choose double doors instead to increase the amount of light let into your home and to give the impression of a more open planned property.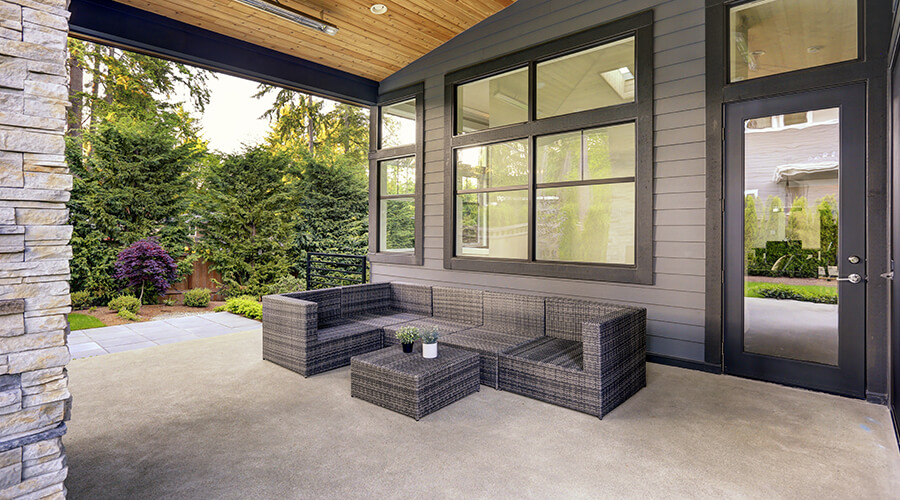 Upgrade To Smart Security
Security systems have evolved along with technology advancing; you can now purchase security systems that show you who is at your front door when the doorbell rings. Meaning that you can save money on CCTV systems by having a 2 in 1 fitted with your doorbell.
With things like smart garage doors and smart lights, it is easy as well as affordable to make your home security as well as modernised. If you're on a budget yet want the luxury aspect of security on your property, then don't worry about automated garage doors and prioritise the smart security systems linked with a doorbell. These can be fitted and purchased for an affordable price, make sure you use a qualified electrician to ensure that the job is done properly.
Add Water Features
Water features add a sense of outdoor class and can spruce up your garden during the summer months; they also look amazing as centrepieces at garden parties and family events.
Water features can be expensive in some cases, but if it's simplicity you're after then, it's more than easy to find a cost-effective and straightforward water feature. None of the water used in the feature goes to waste, and they also aren't that costly to run and maintain.
We love all of the water features from WaterFeautures2Go ranging from low price yet high-quality water fountains all the way up to more costly bigger water features.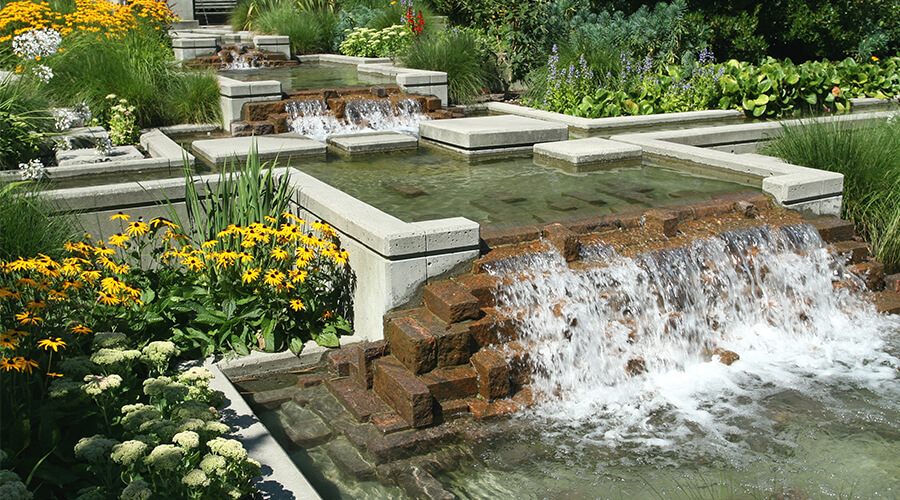 Have Your Own Dressing Room
Get ready in peace and style when designing your own personalised dressing room. It can be a pain having to get ready in your bedroom and often causes a lot of mess and confusion, so why not use the spare space in your home to create your dream dressing room?
You may already have the correct accessories, a dressing table, wardrobes, drawers etc. So it can be easy enough to do, especially when you already have the space in your property.
With modern day designs, it can be easy to create an up to date fashionable aroma in your dressing room. Things like light up casements work great at accentuating your most favourite outfit, shoes or bag or can even be the centrepiece for your aftershaves and toiletries.
Experiment with your dressing room and let your imagination flow. Colours schemes of neutrals, greys or white can help bring the modernised flare you are looking for, or why not add wallpaper featured wall to spruce up your design?
Make Your Home Lavish And Luxury Today!
There are plenty of cost-effective ways that you can improve the look and efficiency of your home. By upgrading your home with these luxury features not only does it mean that it's a more enjoyable place to live, but it also means that you can sell your property for more money and that your home will be more sought after and sell quicker.
Want to upgrade your home but aren't sure how? No worries! Our dedicated building team have the experience and knowledge to help you plan out and build your dream home extensions Towcester. We hope that this article was helpful, if it was then why not share this article on social media?