As we go into Spring, it's the time of year when homeowners want to declutter their homes, give it a deep clean and get it ready for spring with some spring cleaning.
What Is Spring Cleaning?
Although Spring is in the name, this doesn't necessarily mean that it has to be done during the spring months, it's merely just a form of terminology used to describe a deep clean. People tend to do this during the late January and early February following on from the hectic Christmas holidays.
So if you are thinking about spring cleaning your property this year, but aren't sure where to start then look no further. We have devised a list of spring cleaning tips to help you deep clean your home easily and efficiently. So keep reading!
Deep Clean Your Oven
Think back to Christmas, that humungous family dinner that you prepared, in your oven. All of the fat and grease that collected inside your oven from that one day will be a lot, so consider that as well as the food you cook in your oven every day of your life.
A great place to start spring cleaning would be with your oven, being used most days, constantly going from hot or cold it is a breeding ground for bacteria and grime. All you need is some bicarbonate of soda mixed with some water, put it in a spray bottle and squirt it all inside of your oven – be sure to avoid the heating elements as getting them directly wet could cause them damage.
Leave your oven like this throughout the day and night, then using an old tea towel or sponge wipe down the excess dirt and grime from your oven. Although this can be a chore, especially with the rest of your spring cleaning so sometimes it is more simple for you to hire a professional oven cleaner.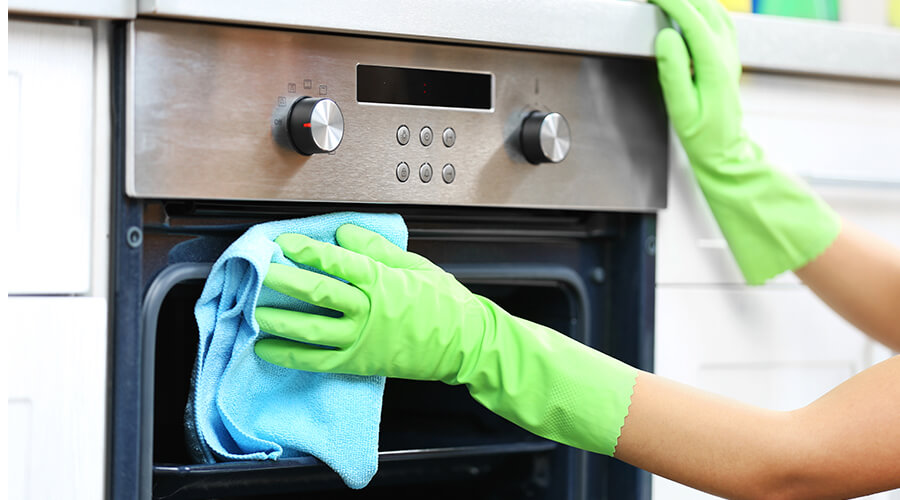 Clean Out Your Fridge
And as well as this your fridge holds food all day every day 24/7, and because of this, it is almost inevitable for it not to get dirty, and produce a foul smell from residue and old food – especially when it goes off!
As well as old food, it's easy enough for stains, water residue and food bits to clutter up your fridge and make it look unappetising as well as unhygienic. Just like your oven, this household appliance can be cleaned with things that you already have in your home. Using a toothbrush, as well as white vinegar and water simply dip the toothbrush in the mixture and begin to scrub at any stains inside your fridge. Remember to use kitchen cleaner as well as this to disinfect your fridge, remembering the vegetable bins that quite often catch a lot of residual water.
After you have cleaned your fridge out, you may be wondering how you can keep it fresh and odour free, to do this you can cut a lemon in half and place one half on the top shelf and the other half on the bottom. The lemon will absorb any odours while leaving your fridge refreshed and fragrant.
Deep Clean Your Carpets
Although you might not realise it, a dull carpet can change the appearance of any room, living rooms with dingy dirtied carpets look less aesthetically appealing as well dimming the look of the room. Carpets are also great homes for things such as dirt, dust and pet hair, so it's important that you regularly deep clean your carpet to ensure that your carpet stays free of all those things.
Unfortunately, the easiest way to do this will be to either hire a professional, or hire out a Rug Doctor to help you completely get rid of all of the rubbish in your carpet.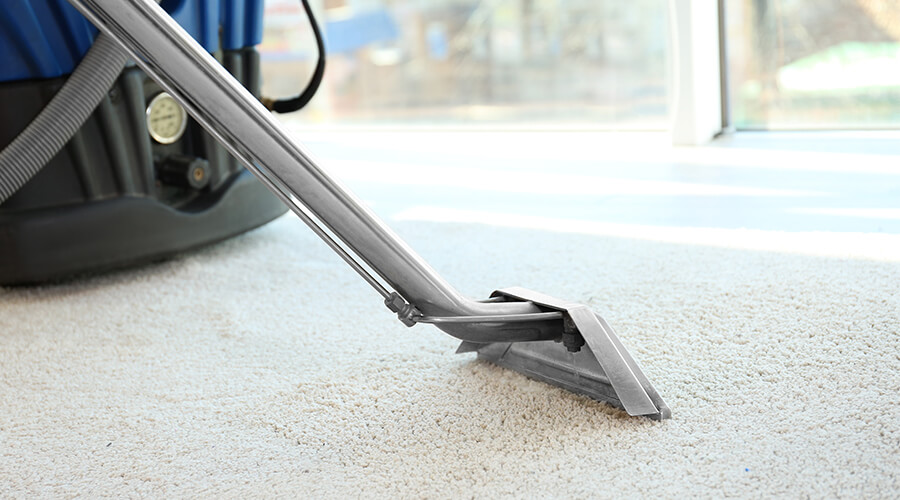 De-Clutter Your Home
It's easy that over time your home may begin to fill up with a lot of clutter and rubbish that you did not know you had, especially old unwanted gifts and clothes that no longer fit.
Take the time to step back and look at your situation, do you need extra living space? If so then consider home extensions Newport Pagnell to extend your home, or why not convert your garage or loft to make extra space for a bedroom? Before you consider thinking about this, your home needs a healthy spring clean.
Start with your garage, be brutal and clear out anything that you don't find yourself using every day. Of course, this doesn't mean throw away all of your childhood memories or any family heirlooms, simply things like old footballs, old furniture that hasn't seen the light of day for a while. You may not think it, but a garage can make a fantastic extra bedroom, they are more spacious than you would first anticipate and give you the opportunity to experiment with design ideas and add a unique twist to your bedroom.
Then move up to your loft, lofts are often just an extra space that is forgotten about until it comes to moving house or putting things into storage. Lofts can be a great opportunity to spend time with family looking through old picture albums, childhood reminders and family hand me downs, so take the opportunity and take a nostalgic trip down memory lane with your family. Keep all of the stuff that is important to you and the other members of your family, but are you really going to ever use that old table with a missing leg ever again? If the answers no, then throw it out!
Get Your Home Clean And Ready For This Year!
SO if you haven't started already, then start now! Spring cleaning is not only good for your home, but it's also a refreshing activity that costs next to nothing and improves the appearance. If you want to extend or renovate your home for extra living space without converting your loft or garage, then contact our builders Buckingham today for a quote on extending your home!
We hope that this article was helpful, if it was then why not share this article on social media?