If your family has grown since you first moved in, or you are thinking about starting a business from home, extra space is a must. Deciding whether to move house or extend is a big decision, so it is important you know the pros and cons of each. We have devised the ultimate guide for you, detailing the benefits and drawbacks of both options, so you can decide which is better suited to your lifestyle and budget.
Should I move house or extend?
The decision to move house or extend should not be taken lightly as they both have financial implications and can completely change your day to day life. According to MoneySuperMarket, 42% of Brits would rather an extension while 24% would rather move house – the remaining 34% are unsure. If you are part of this 34%, then we guarantee you will be able to make an informed decision by the end of this article. Our biggest piece of advice when it comes to deciding whether to move or extend is to think long term. While an extension may give you the added space you need to accommodate for a new addition to the family, it may not be worthwhile if you find yourself wanting to liver nearer local schools in the future. Similarly, if you believe moving house is the best option for you as you want a change of location while also upsizing, you need to consider job prospects and other factors which will determine if you can remain settled in your new home for years to come. As a team of expereinced builders in Milton Keynes, we know exactly how to make the most out of your home and can give you professional advice, so keep reading to find out if moving house or extending is the best option for you.
Moving home
Whether you want to benefit from more space or experience a new lifestyle in a new area, moving house is a very exciting prospect. However, it does require extensive planning and a complete understanding of financial factors. There is no denying that moving house is a major life decision, so you need to know what you're getting yourself in for before you even start to view new homes. Unlike an extension, moving home will require you and all your family to be 100% committed to the decision because it can completely change your lives.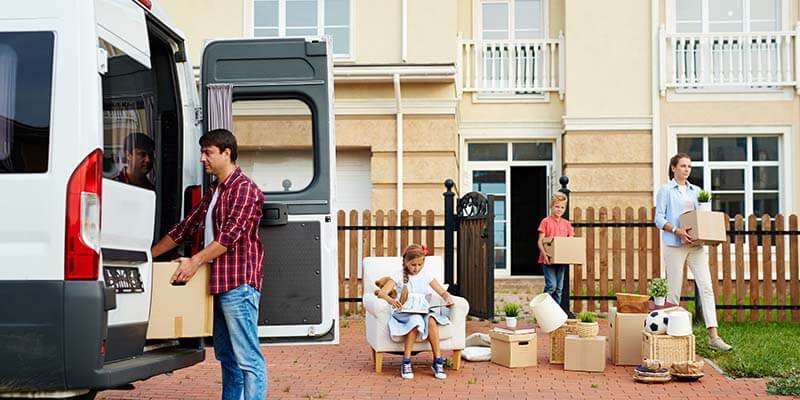 Advantages
Moving home has a whole host of advantages which is why 51% of Brits have moved house in the last 10 years. Moving house gives you the opportunity to start a new life with new career prospects and meet entirely new people. Especially if you are moving from a rural area to a busy city, the whole experience will be an adventure, and it may just be the change of scenery you were looking for. However, if the idea of moving to a completely new area is too daunting, then another benefit of moving home is that you don't necessarily need to move far at all. In fact, if there is a house just 5 minutes away from your current home, but offers you the extra space you desire, then you can still experience the excitement of moving without the anxiety of having to adjust to a new area.
Disadvantages
One of the biggest drawbacks which discourages many people to move home is the expense. Moving home costs a lot of money, especially if you are hoping to upsize. Along with the actual cost of the house, you also need to remember the other myriad expenses which are involved with relocating. Your new home may not be in immaculate condition, so some repairs and maintenance may be required, which can be quite costly depending on the severity. Moreover, if you are living in a new area altogether, the cost of living may be significantly higher, so you will need to remember this during your search. In fact, some house prices in the UK are more than 12 times the average annual income in certain cities, so it is important you do your research beforehand and identify the most affordable places to live.
Another disadvantage of moving home is how time-consuming it can be. Finding the perfect house, getting a mortgage, exchanging contracts, and the actual moving process can take months, so being patient is crucial. Compared to an extension where you will get a rough time frame of when it will be completed, moving home has no set time frame and will vary depending on how committed you are to the move.
Useful tips
Finding the perfect home is now easier than ever thanks to the number of online real estate portals available. Websites such as Rightmove and Zoopla are some of the most popular property finders, but we highly recommend using other tools too. You can find a list of the top 16 property webistes here.
The key to a successful move is choosing a reputable removal company. You want to ensure all of your belongings are transported securely and efficiently, so you are not left spending your first few nights in your new home without any furniture.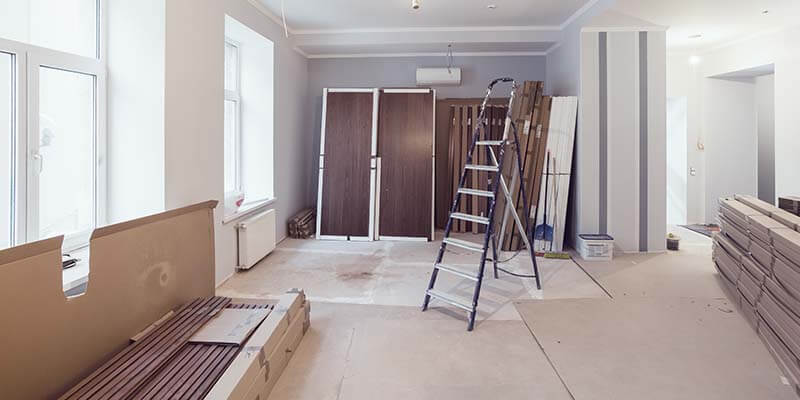 Extending
As we specialise in building home extensions in Milton Keynes and surrounding areas, we are here to give you our expert advice on the pros and cons of opting for an extension. While choosing an extension may not be as life-changing as moving house, it still has many other exciting benefits that would make it an excellent addition to your home.
Advantages
As a cost-effective investment, many homeowners opt for an extension as it improves resale value and is significantly cheaper than moving. Of course, the price of extensions varies depending on location and what you actually want. For example, a two-storey extension in London is going to be a lot more expensive than a single-storey extension elsewhere in the country. However, regardless of price, an extension is a great way to personalise your home even more and give yourself and your family some extra space. One of the biggest benefits of an extension is the fact you can transform it into anything you want. Whether you want a home office, a dining room or even an additional living area, you can make this possible with an extension. If you are thinking of building an extension but are not sure what you want it to be exactly, you can find inspiration online. Furthermore, by saving money on moving, you can use the extra money to furnish your extension to perfection.
Disadvantages
When it comes to building an extension, like most things, there are certain disadvantages that can be quite off-putting. Some extensions require planning permission, which can make the entire process a lot more stressful than necessary. Extensions are generally considered to be permitted development as long as it adheres to certain guidelines – you can find the full list of conditions here. However, the inconvenience of requiring planning permission doesn't stop there as it is not uncommon for your request to be denied. If this happens, you will not be able to have your extension built and may be forced to move home if it is the extra space you desperately need. Below we have listed some common reasons why planning permission gets denied:
The build will overshadow a neighbour, causing a loss of light
The build overlooks other homes, causing a loss of privacy
The builds appearance is out of character with the existing propety
The property is a listed building
Road access would be restricted
Moreover, if you like your home to be in immaculate condition at all times, an extension may not be the best option for you. An extension will essentially turn your home into a building site until the project is complete, so you have to be prepared to live in those conditions for weeks, or even months. It is also common for delays to occur during the construction process, so you need to factor this is when you are deciding if you can live comfortably in your home during this time.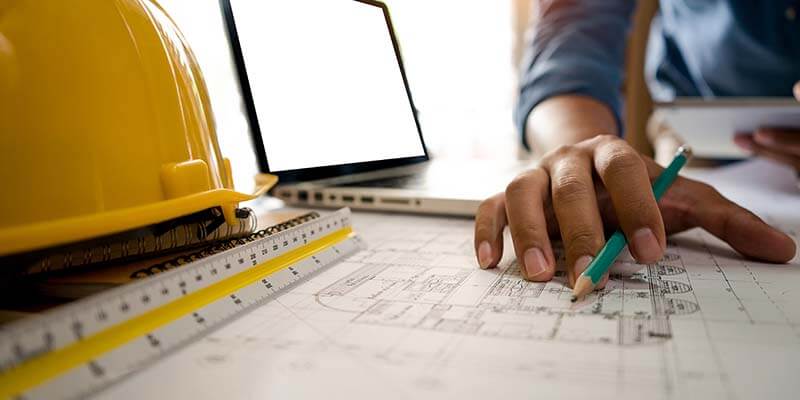 Useful tips
When thinking about building an extension onto your home, we suggest researching the differnt types of extensions beforehand, so you know what will work best for you and your home. It is also important to find a local and experienced building team that will complete the extension to the highest standard. You can see the success of one of our extension projects by reading our case study.
The verdict
With moving home and building an extension having a variety of different pros and cons, it is almost impossible to have a definitive answer to the question, is it better to move house of extend? While both options have the potential to be excellent financial investments, making the best decision depends entirely on your personal preferences and how quickly you want results. We hope we have improved your understanding of extensions and moving home so you can make the best decision for you and your family.