In every home there is typically a smaller sized room compared to the rest of the space, a small room may seem like a bit of a problem when it is a room like your living room or kitchen that require a significant amount of furniture and appliances.
What Can I Use My Small Room For?
You may have a small room as any one of the rooms within your home, dependant on the build of your home this can vary. If you have this problem and want a bigger space, then that can be tough, things like home extensions Olney do not come cheap.
But there are plenty of things that you can do to make the most out of your small space so that you don't have to fork out a lump sum in order to extend or convert your home. So if you want to know how you can make the most out of your small sized room, keep reading!
Larger But Fewer Furnishings
Although this may seem like a backwards principal, it does work. By placing larger furnishings but less decor and ornaments you give the illusion of more space within the room. This is because you then do not have lots of clutter building up from decorations and ornaments and can plan out your room based on the primary furnishings that it needs.
Although it doesn't sound it, this can be beneficial, in a room such as your bedroom, this means that you could ditch all of the decorations that you may have had to clutter up your room for years. And by doing this means that you can, therefore, upgrade your bed, so if you have a single bed then why not splash the cash on a double bed to give yourself the extra room.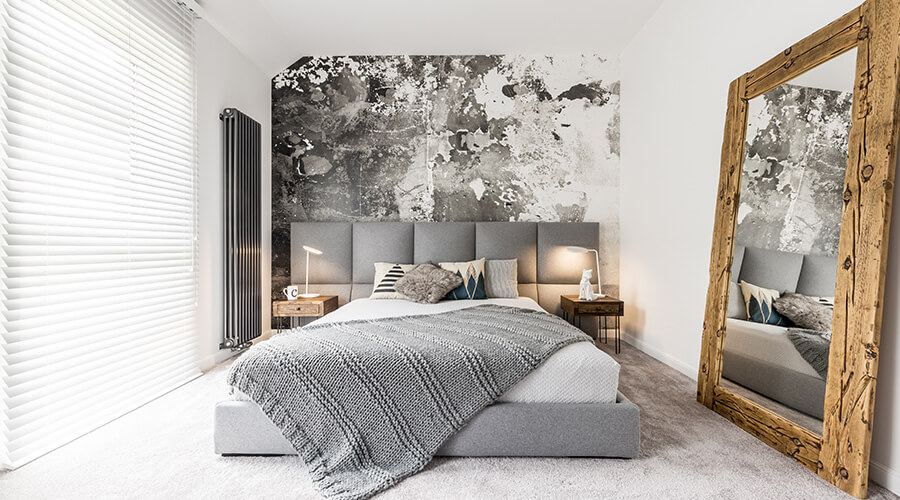 Use Different Shades Of The Same Colour
By using different shades of the same colour, you can give the visual ideology of making space feel open, therefore by combining different ones you can give your room more depth and seem bigger.
This is why this technique is commonly used in bathrooms, different hues of green and blues are widely used to give the appearance of a larger area. This is because in things like home bathrooms and en-suites are typically very limited in size – compared to the rest of the house. So homeowners use this same technique to enlarge the appearance of their bathroom.
Use The Cantaloupe Theory
Like we mentioned earlier, living rooms and kitchens are commonly overcrowded and made too busy with unnecessary ornaments and items of decor. So the cantaloupe method was discovered, the rule goes by the fact that any piece of decoration should be limited in your room, this is because any objects more significant than a cantaloupe seem to clutter up the room and make it look too busy – therefore making it look smaller.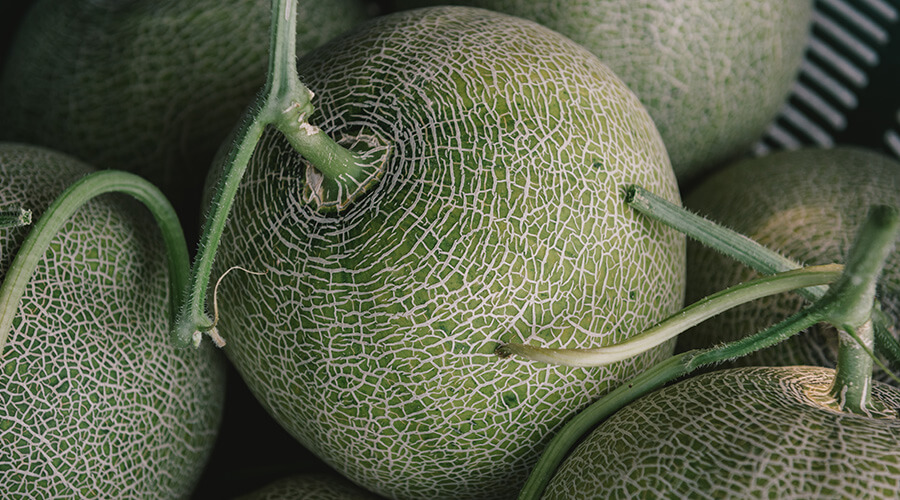 Paint Or Wallpaper The Ceilings
Although this might sound crazy, not only does it give your room a unique twist but it also makes your room look taller and spacious. The wallpaper you use can be any colour, have any shapes of any size, anything works well, we found some great wallpaper at Go Wallpaper.
Break The Rules
If the rooms in your home are quite small, then don't be scared to experiment and break the rules of furnishings. Sofas do not have to have legs and sit in the centre of your living room, why not opt for a swinging sofa chair to give your living room a unique twist? There are plenty of weird furniture options for you to choose from to make your home unique and to save space in your property.
If you think about it, a hanging basket chair can be situated in the corner of your room in order to make the most out of the spacing in your living room. Heres a hanging chair we found that might look great in your living room from Wayfair.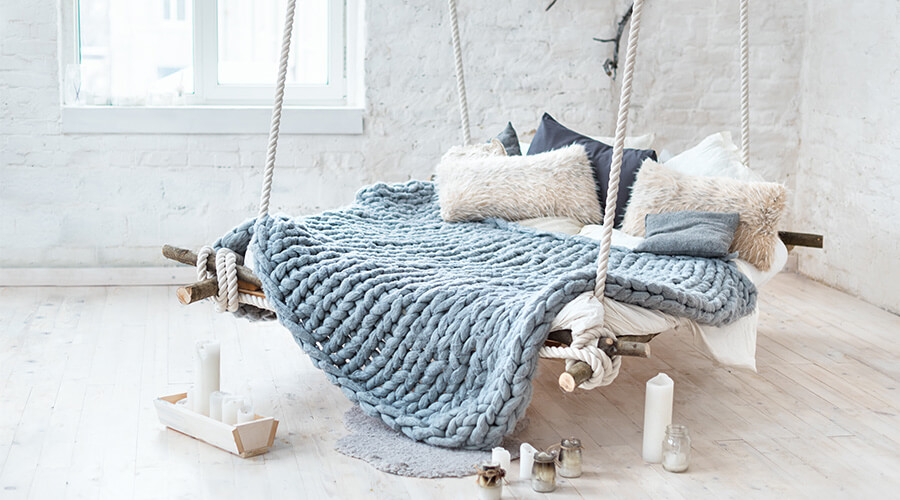 Make The Most Out Of Multiple-Use Furnishings
I'm sure that somewhere in your home you have an item of multi-purpose furniture that you might use for storage as well as other things. Well, you should make the most out of these as it saves you from wasting unnecessary space on other furniture when you can use the same item for multiple purposes!
For example, you may have an ottoman in your home which you use to rest your feet on when relaxing or watching tv; it's also likely that you store items in your ottomans, such as blankets and pillows. You should try and use as many as these sort of furnishings as possible. Another favourite with home designers to save space in your home is the table desk, what you use as a table during the evenings may in the daytime be transformed and used as a desk in order to save the hassle and expense of having a dining table as well as a desk. Here's a multifunctional table that we found.
Use Light Colours On The Walls And Flooring
And our final point, one of the most straightforward methods of making the most out of a small room in your home without having to pay builders Buckingham to extend your home. Painting your home's walls and flooring light colours immediately brightens the room which therefore gives you plenty more design options. A dark colour often creates the look of a cosy home as the colours absorb a vast amount of the light let in, whereas lighter tones produce an airy, bright feeling.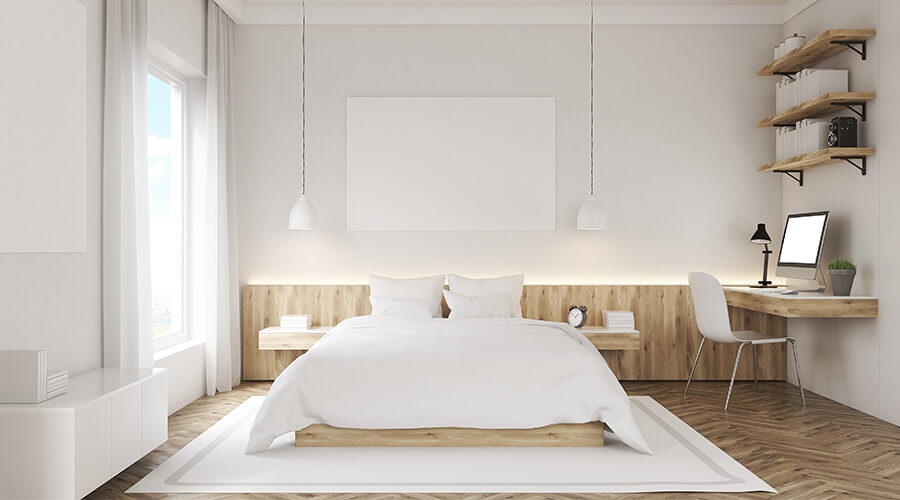 Make Your Small Space Appear Bigger Today!
So although none of these tips can actually alter the genuine size of your space, they can do a lot to make the area appear a lot larger than it is. When making your room appear larger, you should always take into account the design idea that you wish for the room to have. However, we hope that this article was informative and helpful, if it was then why not share on social media?