With house prices continuing to skyrocket, it has now become trickier than ever to work your way up the property ladder. Upscaling to a larger, long-term property requires a considerable amount of cash in the bank. It is imperative that you receive the best price possible for your existing home in order to move to a larger property.
There are a plethora of home renovations and updates that can be completed to increase property value, ranging from both ends of the price scale. You do not necessarily have to spend a fortune on construction work to guarantee the best return. Our guide on how to increase your property value includes ten proven ways to do so.
How To Increase Your Property Value: 10 Top Tips
Regardless of whether you are eager to move on or have no plans to leave your property any time soon, it is vitally important to understand how even the smallest of renovations can impact the value of your home. The first step to determine which renovations would benefit your property, is to gather a better understanding of what the value of your home already is. Based on a useful guide by Money Saving Expert, you should always begin by investigating into the average price of homes in your area. Rates vary based on location with cities such as London proving to be the most expensive due to demand and being located in the South of England. Don't forget to keep yourself updated with housing market forecasts, property heat maps and local asking prices by using property search sites to your advantage.
Once you have a rough idea on your current property value, you can then begin to shortlist ideas that spark your interest and formulate ways in which you are able to enhance your property and its value. Here are just some ways in which you can achieve this: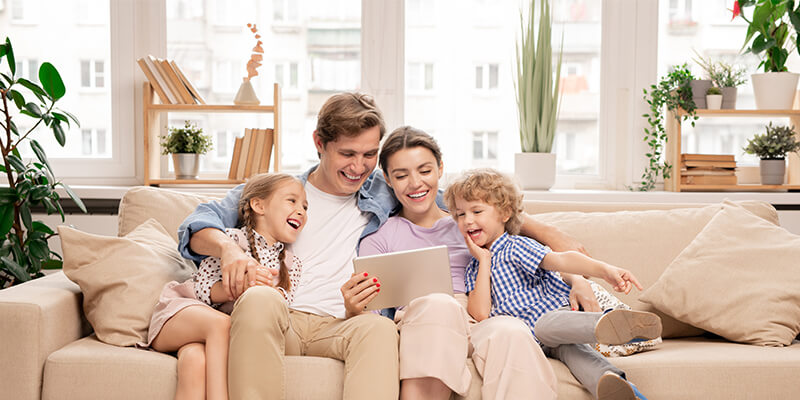 Opting to add a conservatory to your home remains one of the most beneficial renovations in terms of improving value; however, it does have to be meticulously designed to succeed. If done well, you will most definitely see a return on investment when selling up, with an average increase in the value of around 10%. On the other hand, a poorly designed conservatory that does not integrate well into the layout of the property will quickly detract value, making it vital that you pick a design and style suited to your needs and property.
A conservatory is ideal for merging the indoors with the outdoors, creating a brightly-lit, airy and spacious area to put to use in any way you see fit. Whether you utilise the added living space for an additional living room, playroom for children or even an office, it is most definitely a worthwhile investment. You can find plenty of unique and functional ways to use your conservatory by heading over to Ideal Home.
There are many different styles of conservatories, which means that research is required to ensure that the new area fits seamlessly with the existing exterior of your home. Both modern and traditional conservatories are available in various materials including uPVC, timber, glass and aluminium. The Property Price Advice website has put together a great article on what to consider when adding a conservatory for a little extra guidance. Alternatively, as professional builders in Buckingham and the surrounding areas, our team can help you to design a conservatory by helping you to choose a material and finish that seamless fits in with your property. To get in touch, please feel free to fill out our contact form or speak with a member fo the team by calling 01908 034584.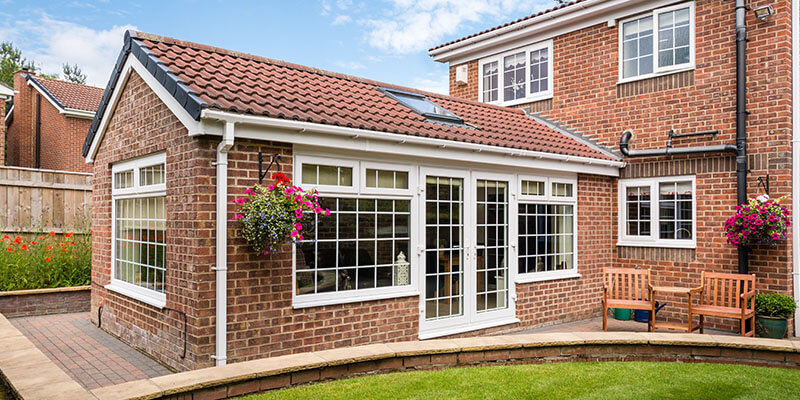 As the most cost-effective of renovation ideas, fixing property defects relates to any small redecoration tasks on areas that are beginning to look a little outdated or scruffy. While they may not directly increase property value, they will improve the overall aesthetics of your home making it not only more attractive to potential buyers, but also less likely to sell for under the asking price. Fixing property defects is super easy to complete, and many can completely transform your property while only spending a few pounds in the process. This will particularly be the case for those who are keen at DIY, and you can find a selection of home improvements of all difficulties that you can complete yourself on DIY Joy. Some priority tasks to consider include:
Scrape off any peeling paint and add a fresh layer of colour
Remove mouldy sealant in the kitchen and bathroom, then replace it
Fix any cracks in ceilings and plasterwork
Tighten or replace dripping tasks
Resolve squeaking doors, windows, floors or stairs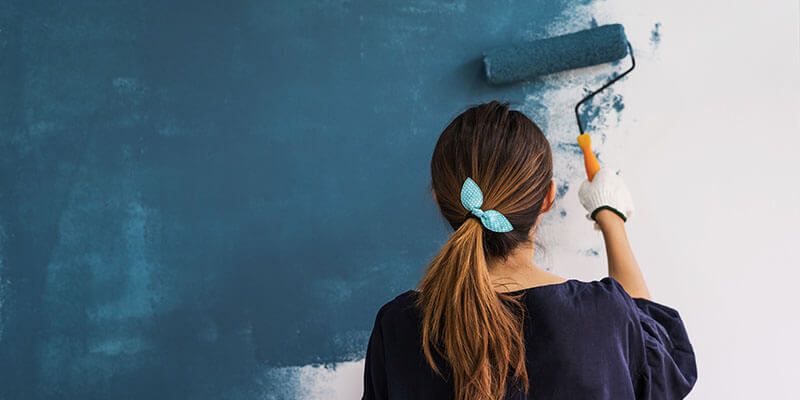 Garages continue to be one of the biggest culprits for wasted space. While the purpose of a garage is to store cars, many homeowners opt for parking outside their property purely down to convenience and easy access. Due to this, the area quickly accumulates clutter and is used as a dumping ground for items that you're not too sure what to do with. If this is the case, putting the garage to good use through a conversation will work towards your advantage, potentially adding up to 20% onto property value.
Converting your garage is likely to take a little extra preparation as, while you are unlikely to require planning permission, the renovation is subject to building regulations. Building regulations state that the space needs to be entirely habitable and meeting all safety standards. All you will need to do to achieve this is ensure that a building inspector visits your home to approve work as they are carried out. You can find out more about building regulations for converting a garage and what to expect on Planning Portal.
Once construction work has been approved, the conversion options are limitless. If you're stuck for inspiration, we suggest heading over to Homebuilding and Renovating!
You would be surprised how much of a difference new windows and doors can make to your property. Not only do the pair come alongside aesthetic benefits, but also the ability to improve insulation, lower heating bills and reduce noise pollution. Scheduling a full replacement of windows and doors is even more important if you are yet to fit double glazing. According to This Is Money, double glazing is key in making your home more 'sellable' and could add up to 10% to your overall value.
If you feel as if your home is lacking character, then statement windows and doors are a fantastic way to add a unique twist. For example, French doors are ideal for adding an elegant, sophisticated touch to your home. Skylights, on the other hand, are suited to homes that lack natural light. They are capable of brightening up any room, creating a more spacious appearance.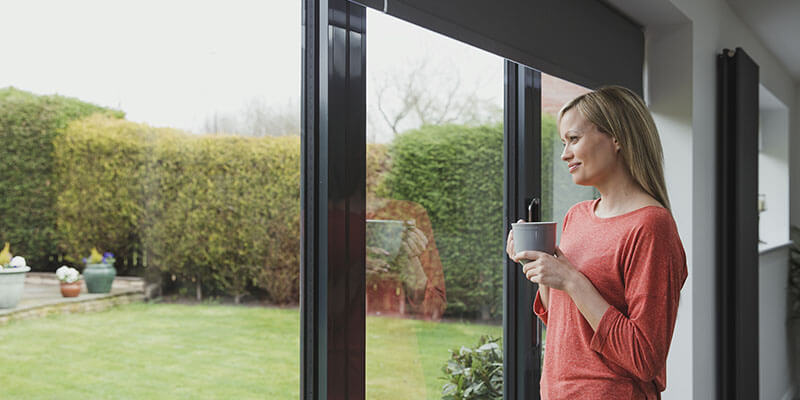 An open-plan kitchen continues to be one of the most sought-after characteristics when putting your home on the market. Similarly to converting a garage, extending your kitchen and creating an open living space can add up to 15% to your property value.
The process of extending the kitchen will require help from reputable builders who specialise in extensions. Those who have a kitchen that is located at the rear of the property will find it more straightforward as they will be able to extend into the garden. Extending at the front of the home may prove somewhat tricky if you do not have a large driveway or patio to utilise. If you're considering expanding your kitchen but not too sure whether you have sufficient space, then please feel free to contact Clarkson Builders. Our team specialise in extensions in Milton Keynes and would be more than happy to advise you on the best route.
Those who take pride in the appearance of their garden will create an immediate positive impression on potential buyers. With the ability to add 20% to property value without the need for any expert help, improving your garden appeal is an easy way to enhance your property. It will also work towards your advantage in the Summer when you can relax in a tidy garden filled with vibrant flowers – ideal for BBQ's with family and friends.
Start by carrying out basic maintenance tasks such as removing any weeds, tidying overgrown greenery and digging up any plants that are beyond saviour. Aim to create yourself a blank canvas that will allow you to be creative in building a space brimming with life. If you're not too keen on gardening, it is more than likely that your lawn will need a little TLC. There will be no point planting flowers and investing in new furniture if your lawn is tired and lacking colour. Gardeners Dream has put together a useful article on how to create the perfect lawn.
Once the foundations of your garden are perfected, you can begin to fill it with plants and furniture. We suggest taking a look at Dobies for flowers and Wayfair for furniture; both of which have a generous selection to choose from.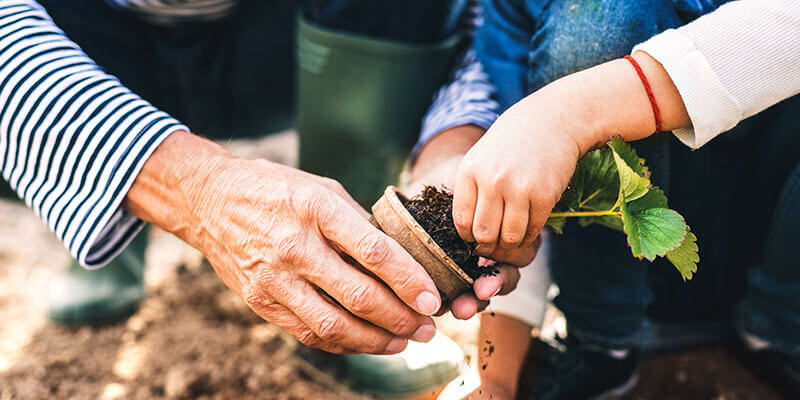 Many are surprised to discover that improving the energy efficiency of your property can increase its value by up to 38% – considerably more than any other home improvement.
There are many different ways in which you can improve your home efficiency depending on your budget. For instance, replacing loft and cavity wall insulation is the most effective but will cost you a couple of thousand pounds. Whereas, opting for smaller tasks such as draught-proofing will still contribute towards improved efficiency but will cost less and can be completed through DIY methods.
While it may be more on the expensive side, building a loft conversion is a fantastic way to create additional living space. A loft conversion is not only an excellent investment for those hoping to improve value, but also homeowners that are growing out of their home but want to avoid moving. Even the smallest of lofts can be converted and transformed into an extra bedroom, study or even dressing room. Just like a garage conversion, the possibilities are endless!
Before going ahead with a loft conversion, it is imperative to familiarise yourself with the different types available as each differs in price and hold different requirements. The most popular loft conversion types are a dormer and hip to gable. A dormer conversion aims to maximise the existing floor space by extending your current roof and increasing the height for more headroom. A hip to gable conversion, on the other hand, involves an extension across the sloping side of your roof to change the shape to have vertical edges.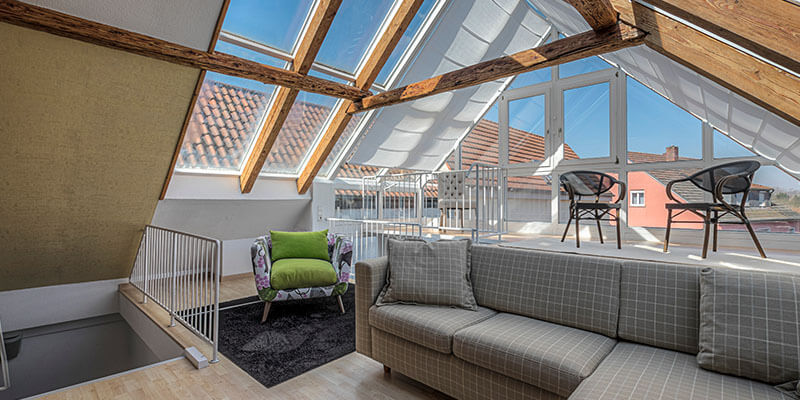 Any structural problems on your home should be resolved immediately after noticing, regardless of whether you're hoping to sell your home in the future or not. They should be of first priority when making property improvements, most definitely before any cosmetic updates. Failing to fix structural problems could begin to impact the foundations of the property, making it incredibly unsafe for anyone living inside. Some examples of potentially dangerous structural issues include:
Bowing or cracking walls
Increasing dampness
Damaged or leaking roof
Insect infestation
Collapsed flooring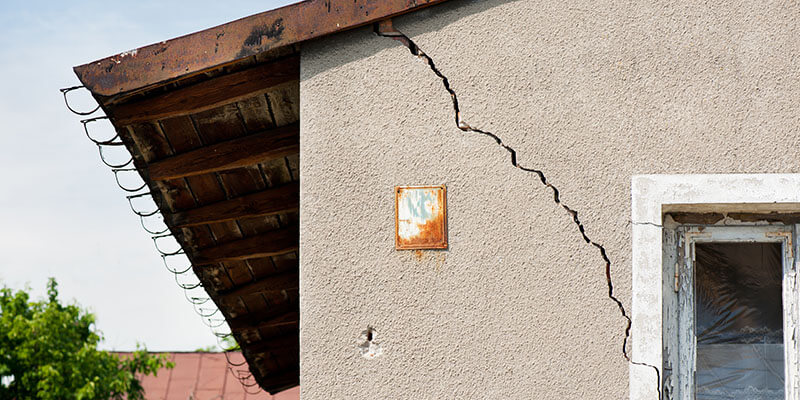 Storage is a fantastic selling point for any home. Potential buyers want to be able to envision themselves settling into your property, and plenty of space to store their belongings will definitely help to achieve this. The size of the storage will depict how much your value will increase by. For example, a cellar converted into a storage space can add an extra 30%.
When first considering extra storage, it can be somewhat tricky to find areas that will not force you to give up living space in order to create more storage solutions. However, this doesn't necessarily have to be the case. There are plenty of places that can be equipped with handy hidden storage such as shelves above doors, mounted cupboards on unused wall space and beneath the bath. If possible, you could even consider building an additional cupboard under the stairs. Take a look at Cute DIY Projects for 41 more great ideas!
Renovate Your Home For The Best Return!
Increasing your property value doesn't have to be a tedious, time-consuming task to tackle. With plenty of research, you will be able to track down the perfect solution to suit your home and ensure that you receive the best return when opting to move on. While the main aim of the renovations mentioned above is to increase value, they also create a nicer home for you to enjoy in your last few months in the property!
If you're hoping to carry out any construction work on your home, but not too sure where to start, speak with our team about the range of home renovations in Olney and the surrounding areas that Clarkson Builders can provide.