When it comes to interior design, each homeowner has their own taste and dream of a particular style they wish to achieve. Home decor is a great way of expressing yourself, but often what would be your ideal decor isn't as affordable as you'd hoped. Luckily, there are many ways that you can successfully achieve luxury home interior without the huge price tag.
Luxury Home Interior Ideas
Whether you are a first-time buyer or are simply considering giving your current home a new lease of life, you don't need to spend a fortune to give your home that well-needed upgrade. We have a few simple, handy tips and tricks that we'd love to share, so keep reading to find out more!
Modernise Bedroom Spaces
Modern decor is all about simplicity and giving spaces a minimalist feel, which is perfect for creating a tranquil environment to relax in at the end of the day.
When we think luxury, often our first thought is expensive hotels with marble flooring and a strict colour scheme. Continuing this idea will give you the perfect inspiration on how to modernise your bedroom space. It may sound obvious, but concentrate on making your bed the main focus and limit the amount of furniture surrounding your room. One of the biggest interior design trends at the moment is Scandinavian decor, which focuses on a white colour scheme with very little dark, wooden furniture. Less is more nowadays; you don't need to cram your space with unnecessary furniture that will create a cluttered feel and essentially. The biggest advantage of this trend is that the less furniture you have to buy, the less money you'll have to spend.
The simpler and more uncluttered your room is, the more space you'll have to decorate. We recommend that you opt for matching bed linen, curtains and pillows to create a sophisticated feel. To maintain the Scandinavian feel, you could even add a touch of comfort with faux fur cushions. These don't need to cost a fortune, if you have a love for DIY, you could even look into creating your own faux fur cushions.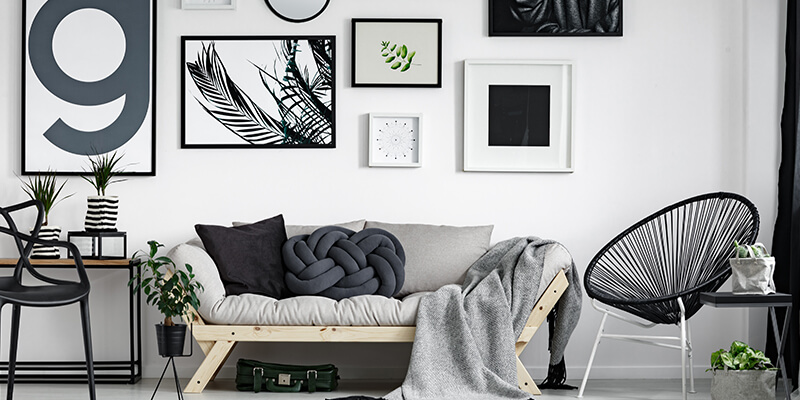 Focus On Lighting
Lighting can make a huge difference as to whether a room looks good or not. You could spend a considerable chunk of cash on interior design, but if the lighting is bad, unfortunately, you won't get the full effect.
A unique, eye-catching overhead lampshade is often the centre point of a room, particularly in a living room, dining room or kitchen. A lampshade is a worthwhile investment as they will last for years on end and due to their location, are very unlikely to be broken and replaced.
We suggest opting for a dimmer light so that you can alter the brightness depending on the time of day. During the day, brighter is better, and in the evening, the lights can be dimmed for a cosier feel.
To save some extra money annually and make your contribution to helping the environment, choose LED bulbs over a traditional lightbulb. They will emit the same level of light but use up to 90% less electricity meaning a cut on your electricity bills. If you hadn't already been convinced, you could save up to £240 a year on bills from simply switching to LED bulbs!
Add Flowers
Flowers and plants are a great way to add a touch of colour to your home; nothing says luxury and elegance like the gorgeous smell of blooming flowers, plus they are a cheaper alternative to buying extra decor. If you love freshening up your home regularly, opt for colourful flowers that you can replace every few weeks. Different flowers bloom in different seasons, so you will always have a choice of many different options.
For those who have a busy schedule and want a constant burst of nature that requires little maintenance, we recommend going for a house plant instead. These can be kept all year round and often only need to be watered every couple of weeks.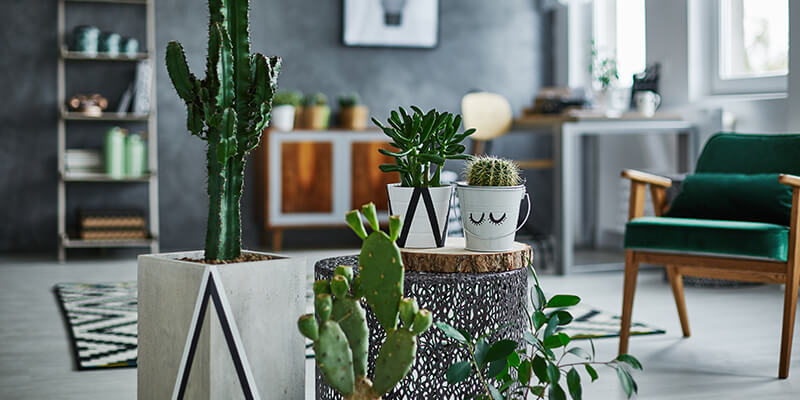 Keep It Neutral
Luxury, modern homes often follow a very neutral theme, in particular, new build houses. Mainly because it accentuates the room so much more and even the smallest of rooms look increasingly larger.
Choosing to stick with plain white walls and wooden floors can be highly beneficial in the future. It means that rooms are a blank canvas with the potential to be decorated with any style or colour scheme. If you decide to redecorate, you will save a considerable amount of time and money not having to repaint your walls and replace flooring. Wooden flooring lasts way longer than carpet as you avoid the worry of stains, rips and fraying. Keeping a minimalist colour theme will work towards your advantage if you ever wanted to sell your home. Not only will it create a blank canvas for you, but also for your estate agent Milton Keynes when they are trying to encourage potential buyers to put down a deposit. The more neutral your home is, the more people can envision themselves living there.
Keeping your home neutral also means keeping rooms clutter free. Utilise every space possible with storage; a great idea is to opt for multiple use storage. When choosing a coffee table, go for an option that has storage underneath, it means that you can use the dead space to your advantage.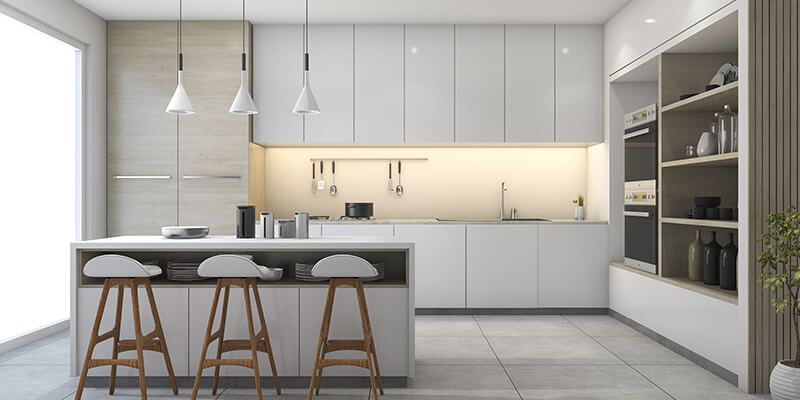 Metallic Accessories
Metallic accessories are perfect for adding a little extra texture and depth to your decor, completing the finishing touches. Rose gold is highly in trend at the moment, which means due to its popularity, just about everywhere sells home accessories to suit this theme. Companies compete for sales, meaning luckily for us, prices are becoming cheaper and cheaper. Rose gold vintage photo frames, candles, mirrors and even storage all perfectly compliment a neutral, white colour scheme.
Luxury For Less
Almost every retailer nowadays have a specialist home section filled with goodies and bargains to add those well-needed finishing touches to complete your decor. Remember, don't go over the top with accessories, less is more. A few key, centrepoint pieces are dramatically more effective than many unnecessary decorations that get lost in the jumbled clutter. Shop around for unique accessories, even take a look at your local charity shop for vintage pieces.
We hope that this article has been helpful, if so why not share on social media? We'd love to see pictures of your luxury home creations!