As the centre of wellness in every home, the bathroom is the perfect haven for relaxing, unwinding and treating yourself to a well deserved pamper. That's why our bathroom and kitchen renovations in Towcester are the most sought-after home improvements amongst our clients, giving you the opportunity to transform your home into a functional, stylish and aesthetically pleasing hub. While it can be hard to formulate a design for your bathroom, it can be even harder to design a new bathroom in a loft conversion, house extension or even just a small cloakroom toilet installation. The reason for this is that not only do you need to formulate a stunning design using tiles and products of your choosing, but you will also need to create the perfect layout.
Luckily, you're in safe hands, as our expert builders in Milton Keynes have been helping clients to transform their homes for many years. With our top 5 new bathroom ideas, you'll be able to bring a new lease of life to your space.
New Bathroom Ideas To Inspire Your Next Renovation
Whether you like to keep things subtle and contemporary or dramatic and traditional, there are a host of stylish solutions that can help you to bring together the perfect design to elevate your space. From freestanding baths to tiled walk-in showers, your choices of colour, materials and accessories are endless. So, with a little helping hand from our specialist team, we have put together some of the best bathroom ideas for you to consider:
Additional Information: The Benefits of Adding a New Bathroom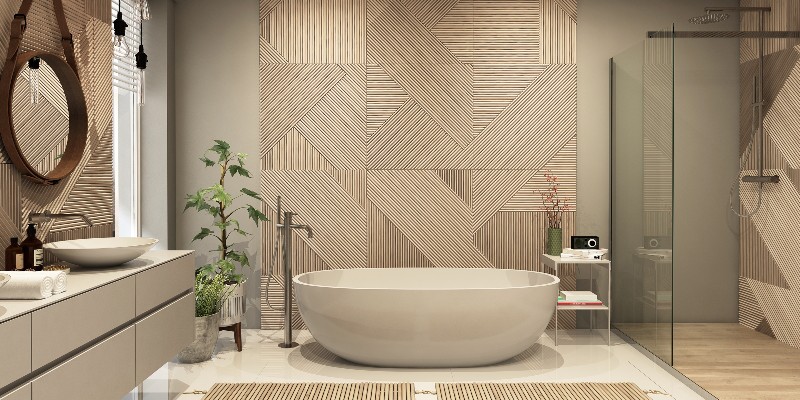 A new bathroom can dramatically improve the appearance of your home, as well as make life easier for you and your family. Many clients choose to incorporate a new bathroom into the loft conversion or home extension, and by starting from scratch, it gives you the perfect opportunity to bring style and personal touches to your space. Not only can you benefit from the new addition of a functional, aesthetically pleasing relaxing haven, but you can also enjoy the many other benefits, including increased home value, when investing in a new bathroom.
One of the most common reasons our clients install a new bathroom into their home is to accommodate a growing family. Whether it's a basic and small shower enclosure with a toilet and sink or going all out with a range of luxury features, many clients enjoy designing a new bathroom to suit their style and family requirements. For example, extending the home is often due to a growing family, so adding a new bathroom is the perfect way to ensure that everyone can take their time and enjoy the relaxation of bathing.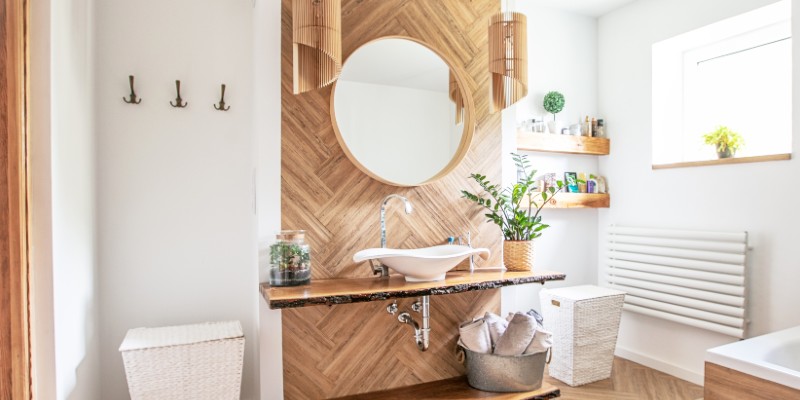 Not all homes can cater to the needs of every family member, which can make it hard for those with disabilities. Designing a new bathroom on the lower floor of your home that is designed to improve mobility and promote independence can significantly improve quality of life. You can design your new bathroom to include handrails, walk-in baths and much more, allowing every family member to enjoy their bathing experience. For design advice and ideas for accessible bathrooms, we recommend taking a look at this Telegraph article.
Too often, space within a home is wasted, whether that's unused land, a useless utility room or a half-empty garage. There are tons of ways you can utilise this wasted space, with one of them being the addition of a new bathroom. You can either choose to incorporate a small toilet, ensuite or large family bathroom depending on the space you have to work with, and our team are always at hand to ensure your design is perfect.
It is always important to make sure that any changes and investments you make on your home will increase its value, and you'll be pleased to know that adding another bathroom onto your property can add around 5% to the properties value. Other ways you can increase the value of your home include:
Garage Conversion = 15%
Kitchen Extension = 15%
Loft Conversion = 15%
Conservatory = 10%
Garden Remodel = 10%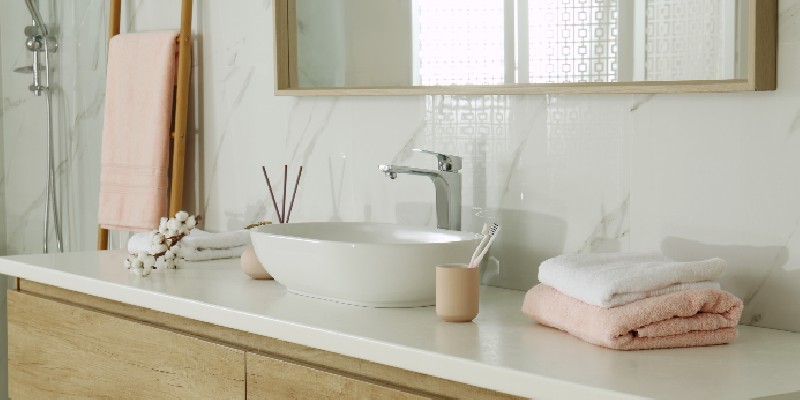 Ideas For Your Bathroom Renovation
There are many aspects of your bathroom renovation that you will need to take into consideration. Everything from the tiles to the floors and walls to the handles of your shower enclosure can be customised with colour and material choices. While this does mean that you can easily bring your vision to life, it can make it hard for those that have no idea where to start. As specialists in renovations and extensions in Newport Pagnell, we have a host of ideas to give you some inspiration, so we have put together our favourite to help elevate your space.
For modern homes looking for a hint of character, a popular choice is to have marble tiled walls with gold features such as handles, taps and other smaller accessories such as toilet roll holders and towel rails. With this design, it is key to ensure that you keep your features minimal, adding to your bathroom rather than taking it over. You can also choose to have your marble as a feature wall or installed around the entire bathroom. Most designs will incorporate one statement marble wall by the sink or the shower and looks stunning when paired with darker colours such as emerald greens, navy and even black/grey. Ideal Home has a range of stunning designs you can take inspiration from, including tips on how to use marble as a minimalist feature and how to make it the star of the bathroom.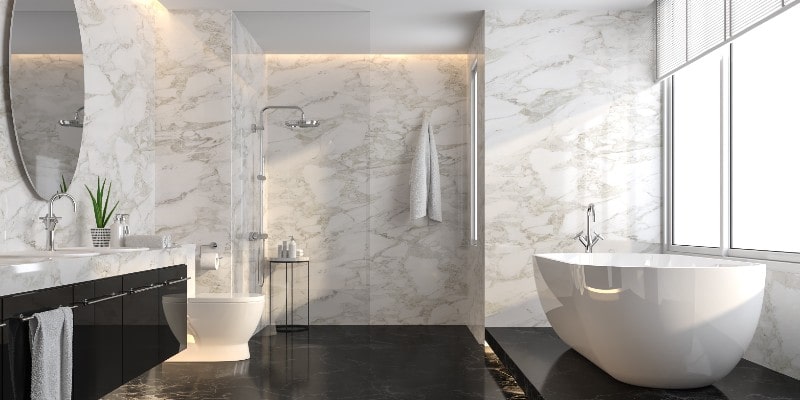 Whether you are renovating your existing bathroom or installing a new one, it is important to keep light in mind, as this can have a significant impact on how the bathroom looks and feels. One of our favourite ways to ensure that you can enjoy a relaxing and stunning haven is by placing your bathtub right next to the window; this is particularly stunning when incorporating a freestanding bath. For bathrooms with a view, we highly recommend bringing this into your bathroom design, whether that's through neutral colours or adding some artificial plants into the space. There are also tons of real plants that thrive in the humidity of the bathroom; take a look at House Beautiful for the best plants to have in your bathroom.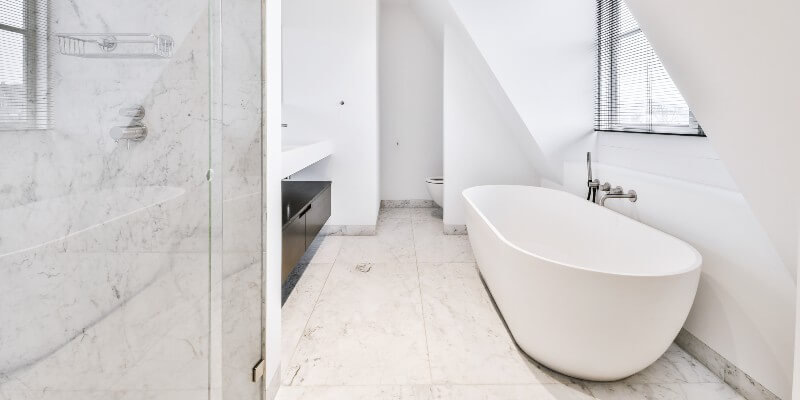 Your tiles set the foundation for your bathroom, and can have a dramatic impact on the aesthetics of your space. For example, ceramic tiles are a stunning design feature to create a modern twist to traditional style, whereas beige and light grey large slabs are stunning for contemporary designs. There are endless choices when it comes to your tiles, from the materials used to colours and even patterns, helping you to transform your space with floor and wall tiles. A common trend for those that love simplistic designs but wish to add some character and depth to their bathroom is to have contrasting tiles. This is where you may use the same tile but a different pattern for the floor and wall, or use tiles of the same colour but different textures to subtly stand out.
Whether you love simplistic or striking designs, Country Living has a great range of bathroom tile ideas to transform your bathroom.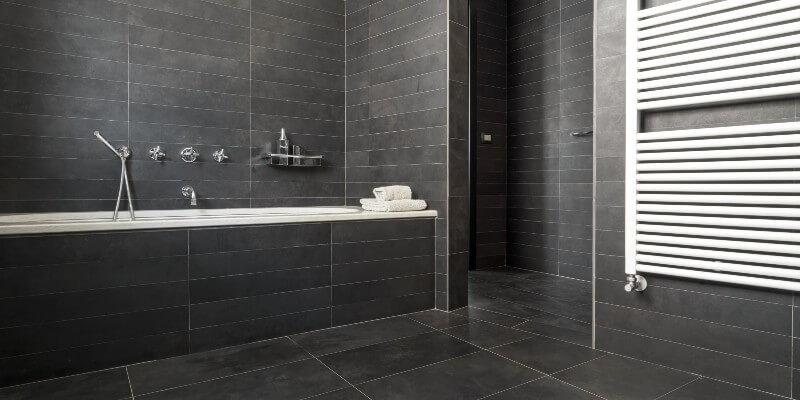 Every bathroom needs that one statement piece that brings the design together, and one of the best ways to achieve this is by creating a stunning statement section using tiles or paint. For example, you could tile the wall in your shower enclosure to contrast with the rest of the design, or you could create a feature wall using stunning colours and accessories.
Alternatively, a stunning feature to include in your bathroom is a freestanding bath. You can choose from beautiful and elegant contemporary baths or go for a more rustic and traditional option with intricate legs or a copper finish. If possible, place your bathtub in the centre of the room towards the wall and ensure that it is not overcrowded with other products or features. Living Etc has a wonderful article on freestanding bath designs, so we highly recommend taking a look.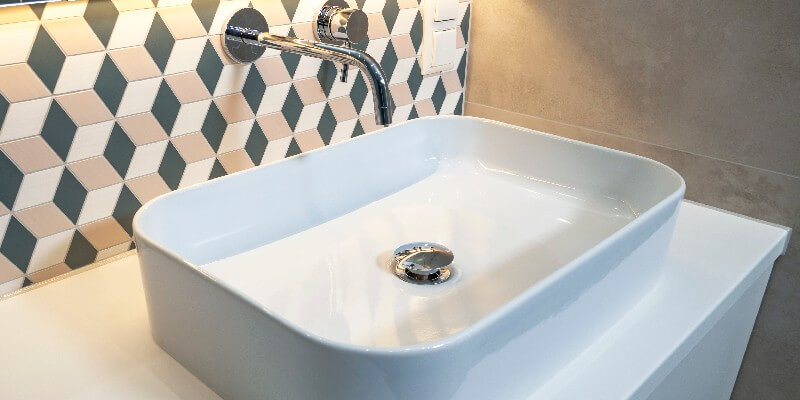 Although you may not wish to create a completely traditional bathroom design, there are tons of ways you can add the charm and character of traditional features through accessories, tiling and products. For example, you can design a modern bathroom with marble tiles and black flooring, but then choose to incorporate a traditional-style bathtub. Alternatively, clients love to add a traditional flair through ceramic or mosaic tiles, and then pair them with modern and contemporary baths, toilets and sinks. We recommend taking a look at Homes and Gardens for ideas on how to add a traditional twist to your bathroom.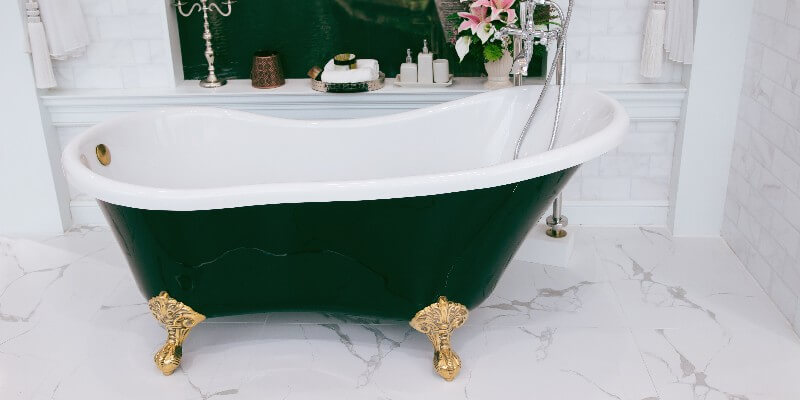 Bring Your Bathroom Renovation Ideas To Life
Here at Clarkson Builders, we aim to bring our clients visions to life by offering professional and expert advice and assistance. This can range from a house extension and kitchen extension to a bathroom installation, giving you the perfect solution to transforming your space. Hopefully, our design ideas have given you food for thought, and if you have any questions or would like to discuss your possibilities, please feel free to give our team a call.