Many homeowners don't realise the potential of their garage, a space that is often used to hoard unused and unnecessary tools and items. These items take up valuable space that could be used as an additional room for your home. Whether you are looking for more space for the family to spend time together, or you wish to incorporate more storage solutions to declutter your home, there are tonnes of simple garage conversion ideas that you can take full advantage of!
Clever Garage Conversion Ideas To Enhance Your Home
Converting your garage, whether large or small, can bring a host of new opportunities for you and your family. Not will it add space to your property, it will also increase its value if you should sell up. When creating your garage conversion, you can completely customise your design, incorporating your chosen room layouts and windows to suit your style preferences and your property's aesthetics. As professional builders in Towcester and the surrounding areas, our team have years of experience in designing, managing and installing high-quality garage conversions for many clients. Through this experience, we have come across many creative and unique room ideas that we thought may help to inspire your designs: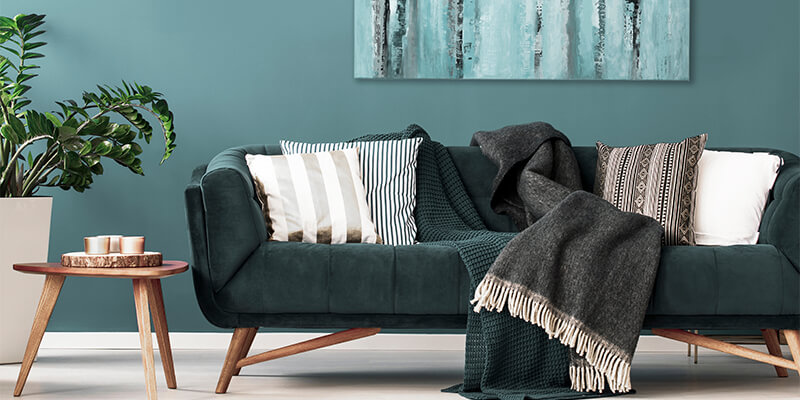 Your garage being on the small side doesn't mean that you can't convert it! Having completed many renovations in Milton Keynes and the surrounding areas, we have countless ideas when it comes to sprucing up unused space, no matter how big. Here are some of our favourites:
Utility & Cloakroom
You won't fully appreciate the luxury of having a utility room until you create one! It is one of the most functional rooms you can introduce into your home. While it may not seem like the most creative solution to your garage conversion, it can provide you with much-needed washing space and storage solutions to keep your home clean without overtaking the kitchen. By designing a utility room, you can keep all your laundry in one place, which is essential for those with busy working lifestyles.
You could also include a cloakroom space to store your shoes and coats in your utility room. This is a fantastic idea for larger families with little storage space, as it gives you more storage without taking up valuable space within the home. You can fully customise your storage, incorporating a range of hanging spaces, boxes and drawers, all depending on what the storage unit will be used for.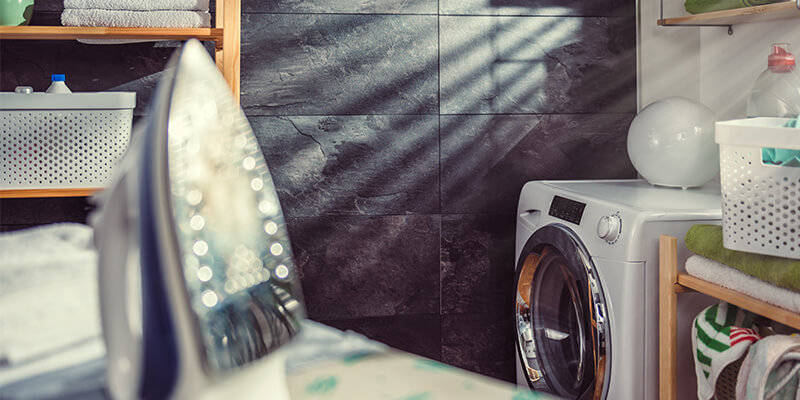 Games Room
Whether you're a family of PlayStation fanatics or enjoy more traditional table games with friends, constructing a games room can help you section off an entertainment space and keep the rest of the home peaceful and tidy. Here are some ideas to help you get started:
If you have young children, why not create a designated space for them to have fun and be a little messy without ruining the aesthetic of the main house? When decorating your playroom, safety is key, alongside child-friendly storage and fun colours. Bright palettes, such as creams, light yellows, pinks, blues or greens, are perfect for an enticing playroom. Consider incorporating a chalk or whiteboard wall, as this will allow the kids to get creative without damaging your walls.
You will also want to consider storage solutions to allow the kids to store all of their toys and crafting kits neatly. Make sure to include storage that the children can reach, such as boxes and low shelves. However, you will want to make sure that the edges of these solutions are safe by using foam corner protectors; this stops the little ones from hurting themselves on sharp edges. House Beautiful has a range of fun and creative playroom decoration ideas if you require some inspiration.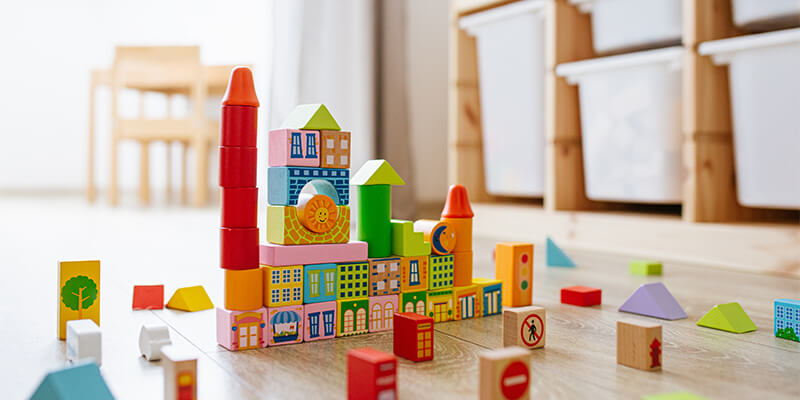 When it comes to designing a chilled games room for the older children or a den for you to hide away in when you have friends over, there are multiple ideas that you can incorporate. For example, if you are looking to create a room for online gaming, you can include all of the technology you require, along with chairs and a mini-fridge, to make the ultimate gaming room. On the other hand, if you want a space where everyone can join in, then a pool table or foosball table is a great option.
Consider including a bar or sofa area to enhance the comfort and social aspects of the room. You can find a host of quirky and functional games room ideas over on Country Living!
The more space in your garage, the more possibilities for conversions! We have provided a few of our favourite double garage conversion ideas below. If you're interested in adding some flair to your home but don't want to give up your garage space, you can get in touch with our team about our home extensions in Milton Keynes!
Home Gym
Incorporating a gym into your home is a great way to reduce the monthly cost of a gym membership while encouraging your family to keep fit all year round. To enhance the space even further, you can even choose to have a small shower in the garage to allow you to wash after a hard workout, making the room cater to your gym needs.
Through a garage conversion, you can design the room layout to suit your equipment while also incorporating a ventilation system to circulate fresh air around the room. Due to the room being fully customisable, you can also include sound systems, so you no longer have to wear your headphones or install a TV to watch your favourite programmes while you work out. As you can see on The Spruce, home gyms can be as minimalist or extravagant as you wish.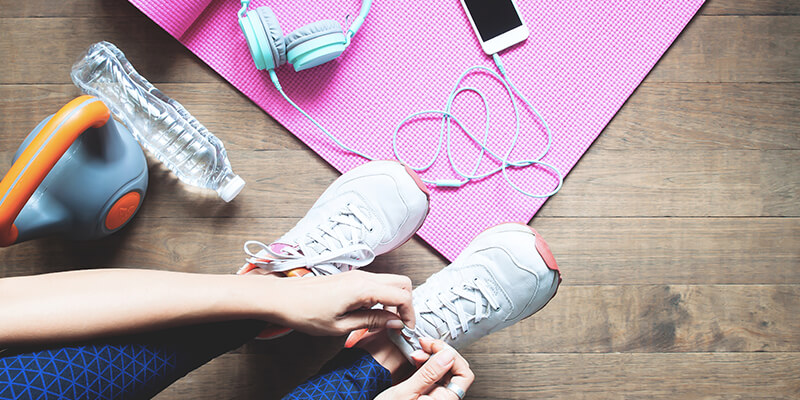 Home Cinema
Many of us have become home birds, especially as winter draws in. One of the best feelings is coming home from a long day of work to snuggle up on the sofa, turn the lights down and watch your favourite movies. However, this can be hard when the whole family wants to watch different things or can't quite cram together on a small sofa. For this reason, incorporating a home cinema is one of the best ideas for creating a room that the whole family can enjoy separately or together.
When it comes to designing your room, incorporating dark colours and walkway lighting will elevate your experience time and time again. You can even include separate armchairs with cup holders for maximum comfort while viewing and a box of blankets to snuggle up when the winter hits. If you want to incorporate shelving or storage units, we would advise that you place these out of the way at the back of the room to store your DVDs and other cinema items.
You can even take your experience to the next level by incorporating a popcorn machine, bar, fridge or nacho station. This will create a relaxing feel and encourage the whole family to enjoy the space together. You can find a host of home cinema inspiration on Lux Deco.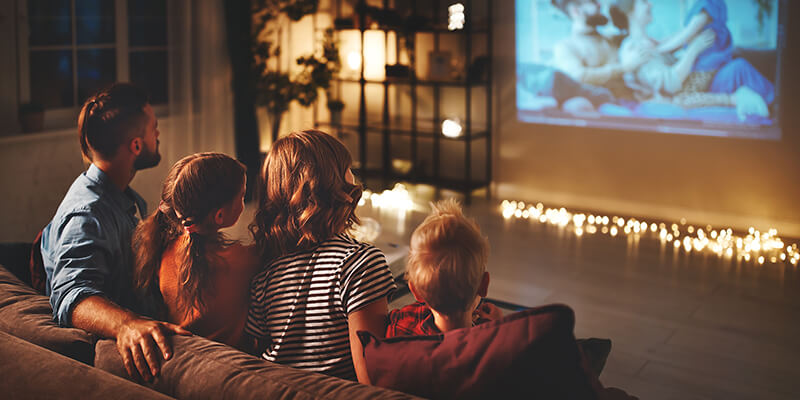 Dining Room
A room that every homeowner wants but not all homes can provide is a dining room. Not only do these look stunning when decorated for special occasions such as Christmas, but they also allow the whole family to enjoy dinner together. Most homes with minimal space will have a dining table in the kitchen or in the corner of the living room, which takes up valuable space and can make the room feel smaller. Instead of cramming the dining table wherever it fits best, why not create a whole dining room in your unused garage space?
By creating a dining room, you can incorporate a larger table, include more decorations and provide more storage for your fancy cutlery. This allows you to claim back space in your home, create a room that is comfortable and bring the family together. A dining room is also the perfect social space for you to entertain and impress your guests!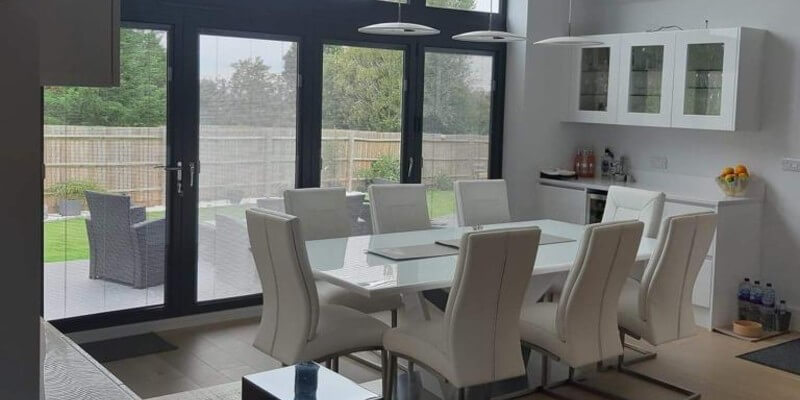 You might have a few practical questions when considering converting your garage. We've got you covered! Here are the answers to some common questions people have:
How Much Does A Garage Conversion Cost?
CheckATrade estimates that a garage conversion will cost between £469 – £1,200 per square meter in 2022. They estimate the cost of a home extension to be £1,250 – £2,500 per square meter, showing how much you can save by opting for a garage conversion instead!
Do I Need Planning Permission For A Garage Conversion?
Usually, you will not require planning permission for a garage conversion, as long as any work you do is internal and you do not enlarge your garage. However, you should always check with your local authority before starting any work.
How Long Does A Garage Conversion Take?
The time it takes for your garage to be converted into a liveable space will depend on its size and what you are converting it into. It could be anywhere from a couple of weeks to a couple of months.
How Much Value Does A Garage Conversion Add?
According to Virgin Money, converting your garage can add as much as 10%-15% to the value of your home.
Large And Small Garage Conversion Ideas
There are many ways to convert your garage, which can create much-needed space and enhance your home experience. Our team of builders in Olney and the surrounding areas are highly trained and experienced in renovating, extending and improving all types of properties and are ready and willing to help you design, manage and install your garage conversion. Please feel free to get in touch with our team for more information and advice. If you like the idea of adding luxury spaces to your home but don't want to convert your garage, check out our previous article to learn about the benefits of a home extension!